July 30, 2021
|
Publishers
Dailymotion enriches its video catalog with AsiaOne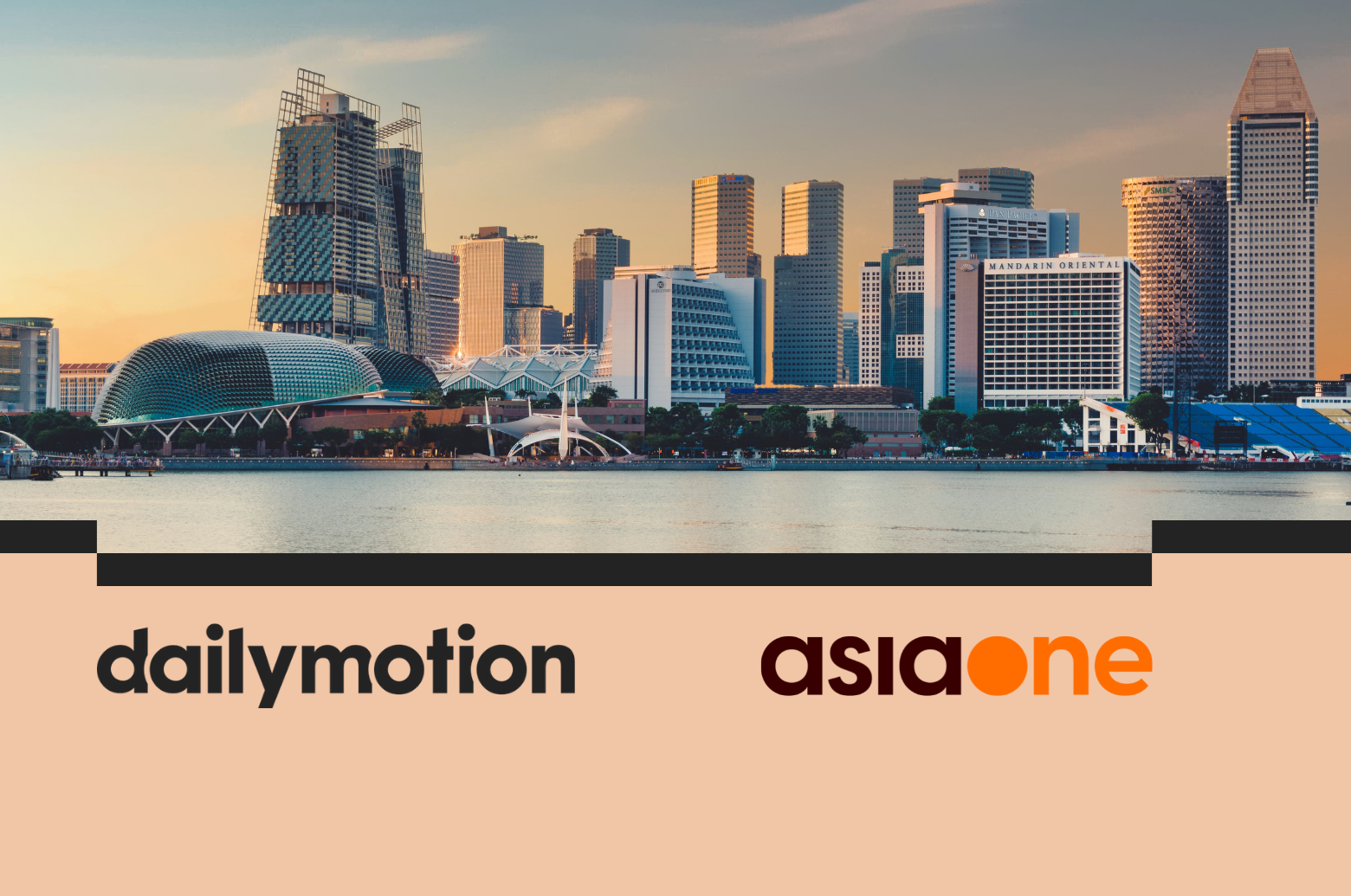 Dailymotion is partnering with AsiaOne, one of Asia's leading pure-play digital content sites. Under the partnership, Dailymotion's video Player solution will be integrated across AsiaOne's digital platforms to better engage global audiences.  
With its global reach of 350 million users, Dailymotion enables Publishers to expand their reach and build strong global video audiences. The partnership will allow AsiaOne to optimize their video strategy through Dailymotion's Player solution, engage their audiences deeper, and efficiently monetize their video catalog.  
Mr. Sean Ler, CEO of AsiaOne says, "AsiaOne is continuously looking at relevant solutions and partnerships which can enable us to better engage with our audiences, alongside consumer trends in news and entertainment. Our partnership with Dailymotion will help us to better reach out to regional audiences." 
AsiaOne is one of Asia's first digital news and entertainment sites, founded in 1995. The site offers readers a fresh perspective of what's happening packaged in a relatable way that matters. Dailymotion is committed to bringing the best video technology to Publishers and supporting them in building their strategies to engage their audiences. 
Antoine Nazaret, Vice President of Dailymotion APAC, said, "AsiaOne has been a leading player in news and entertainment industries across Asia for decades. Growing Publishers' video business, in partnership with such a respected and innovative brand like AsiaOne, is a top priority for us, and we look forward to providing a high-quality video experience to a sophisticated audience in the APAC countries and beyond."