October 21, 2018
|
Publishers
Dailymotion's Head of US Content, Shana Eddy-Grouf, Featured in Vanity Fair 'Hollywood Issue'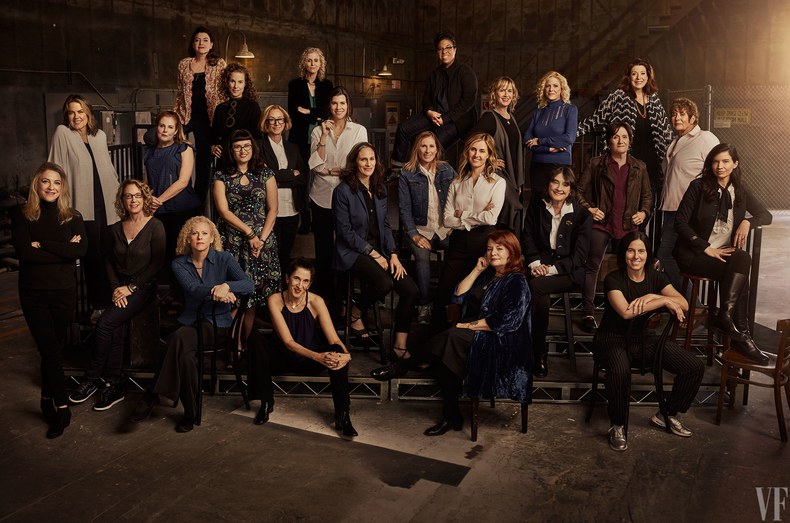 Eddy-Grouf Participated in a Groundbreaking Summit for Women Filmmakers in 2000, Laying the Foundation for Gender Parity in Entertainment
NEW YORK, NY—Feb. 17, 2018—Dailymotion, the leading destination for video discovery and exploration, is honored to announce that Shana Eddy-Grouf, Head of US Content, is featured in Vanity Fair magazine's 2018 "Hollywood Issue."
Eddy-Grouf, who also serves as EVP of International Production and Development at Studiocanal, participated in a groundbreaking summit for women filmmakers in 2000, 18 years before the Time's Up movement began to make waves in Hollywood.
The article recounts a milestone event initiated by indie director Allison Anders, in which 100 women convened at the Miramar Hotel in Santa Barbara for 60-hour workshop designed to promote gender parity in Hollywood and the entertainmentindustry at-large. Eddy-Grouf was among the original guests of the "Women Filmmakers Summit," who together produced a "50/50" manifesto that helped lay the foundation of the contemporary Time's Up movement.
Launched in early 2018, Time's Up brings together hundreds of prominent celebrities in film to combat sexual harassment and further advance the rights of women in the industry. The organization was founded on the heels of the #metoo movement andproliferating allegations of misconduct and abuse against women, and brings with it a $13 million legal defense fund.
Eddy-Grouf and her fellow summit participants have remained a connected community, giving rise to new communities of women in film and entertainment today, notes Vanity Fair.
"It's an honor to be celebrated among the incredible women I had first connected with nearly twenty years ago," said Eddy-Grouf. "While the origins of our gathering were rooted in anger and frustration, I found profound inspirationin these women that has stuck with me throughout my career. I'm grateful for this group of women and the generations of female leaders who have followed to continue pushing for full gender parity in entertainment."
The full article can be viewed here.

About Dailymotion:
Dailymotion is the video platform for discovering the events and ideas that keep the world surprising and diverse on four main topics: news, sports, music, and entertainment, as well as comedy skits, political debates, fashion shows, gaming live-streams and more. Launched in 2005, Dailymotion commands a global audience of 300 million entertainment-seekers who frequent the site and its dedicated mobile experience to surface the most relevant professional video content based on their unique tastes and interests. Dailymotion is owned by Vivendi, a Paris-based multinational media company. For more information, visit www.dailymotion.com.