March 2, 2021
|
Publishers
DMS' media partner Dailymotion launches powerful video solution at no extra cost for publishers & broadcasters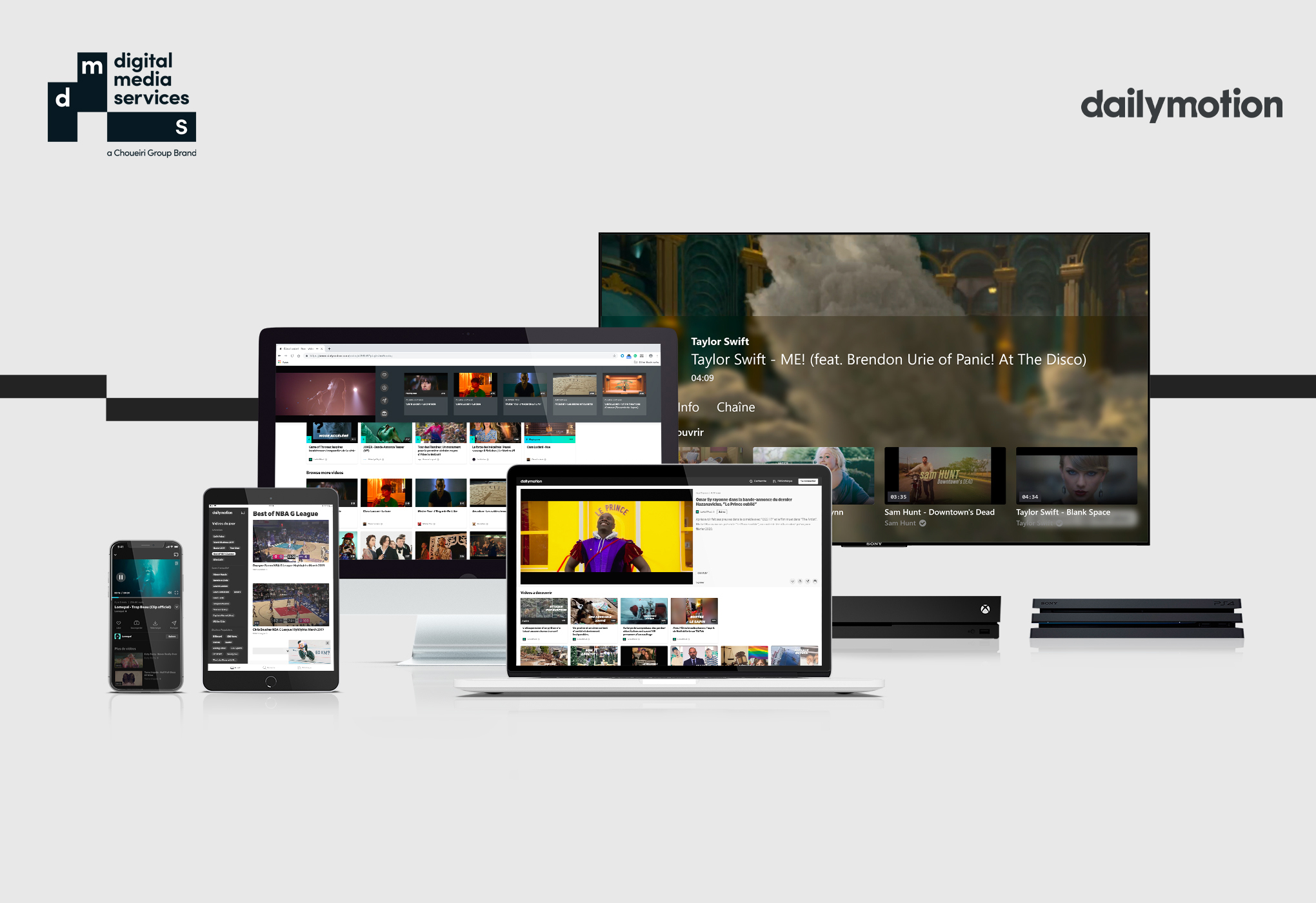 Digital Media Services (DMS), the digital arm of Choueiri Group recently announced that as their media partner, Dailymotion has very successfully rolled out a new video solution that enables Publishers to use its video player solution on their websites for free.
The timely innovation arrives as the digital media environment and media consumption continue to transition rapidly from text to video. Video has grown to attract nearly 80 percent of internet data usage and is envisioned to remain the dominant force that directs the course of internet traffic.
For Publishers seeking the most effective strategy for content distribution and audience engagement, video has now become an absolutely critical focal area. But the challenge has always been about making the process seamless and meaningful.
Dailymotion's player solution empowers Publishers and broadcasters with a personalized toolbox that allows them to keep 100 percent control of their video strategy in a frictionless way and without incurring any additional costs. Publishers can now access Dailymotion's cutting-edge streaming technology with far-reaching benefits.
Dailymotion's white-label solution and customizable playlists enable Publishers to engage better with their audiences, unlocking new ways to monetize their content (via Dailymotion's 100 percent proprietary ad exchange). The comprehensive solution also extends easy management of data, wherein Publishers gain insights into performance with Dailymotion's advanced analytic.
Speaking on the development, Rémi Leclancher, VP content EMEA at Dailymotion stated that: "Our partnership with Choueiri Group signifies our commitment to the Publisher ecosystem – already helping Publishers and broadcasters pivot to the digital video at no cost and with tremendous scale, now local Publishers will be able to access our advanced streaming technology so they can deliver more personalized experiences to their end-users. Our partners can finally focus on what matters most — creating videos that excite, engage, and inspire."
DMS' chief operating officer, Ziad Khammar also expressed his views: "Dailymotion has always been at the forefront of innovation globally, but this particular launch showcases their true grasp on the future and how valuable video is becoming for all content producers and distributors. We greatly look forward to facilitating the adoption of this internationally adopted tech by the region's Publisher community."