March 5, 2021
|
Publishers | Users
Fashion Week is coming to Dailymotion with "Good Morning Vogue"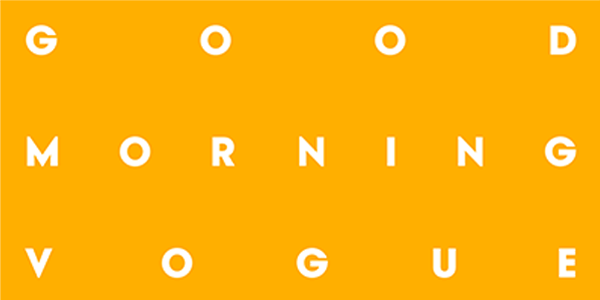 This Fashion Week, Vogue is bringing back its exclusive series "Good Morning Vogue" for its second season. The show, which explores the changes in the fashion industry and the changemakers leading the way, will be released on Dailymotion in early March.
"Good Morning Vogue" is a first-of-its-kind fashion news show, leading the conversation around the future of fashion — taking global viewers from behind the scenes to the Front Row of the biggest runway shows, with intimate access to the designers, models, and more. 
The series is returning with three feature episodes, each taking us to the different fashion capital of the world and covering insightful topics like fashion in the current context, the highly anticipated Met Exhibition, and a look into the fashion behind the Golden Globes. They will feature amazing talents such as Regina King, Precious Lee, Francesco Risso, Ella Emhoff, Gabriella Hearst, Dapper Dan. These exclusive segments will come out daily throughout Fashion Week, to give viewers a real peek behind the curtain.