October 27, 2020
|
Publishers
Malaysia's Star Media Group to Leverage on Dailymotion's Video Solutions in its Video Strategy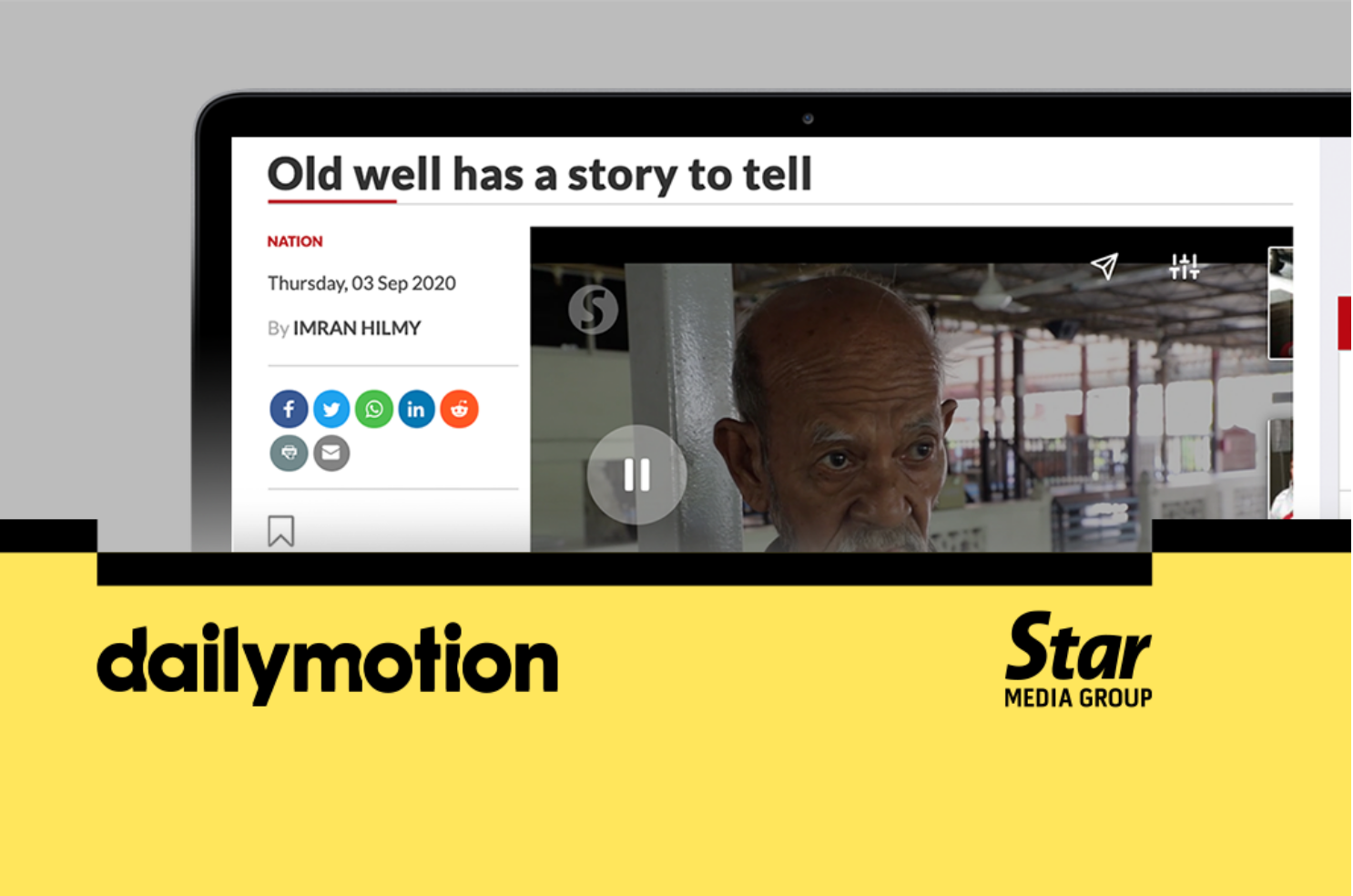 Dailymotion  is now the official  video  player  solution  powering  Star Media Group's top domains  and  their digitalization strategy  by hosting, distributing and monetizing their video content.
Star Media Group is Malaysia's leading media group specializing in news, lifestyle, entertainment, and education. With 49 years of history, Star Media Group's presence cuts across print, digital, radio, and events. With more than 85 million page views across all its websites, the partnership with Dailymotion will provide them with a better user experience, cost efficiency, and maximized revenues. Through their customizable player solution and flexible ad tech services, Dailymotion will empower Star Media Group in their mission to keep their audiences connected and inspired. 
"Dailymotion plans to continue our commitment to empower media leaders like Star Media Group," says Antoine Nazaret, Vice President of Dailymotion APAC. "With a robust ecosystem that provides a holistic video solution, from top-notch video delivery to unique monetization tools, we are elated to be part of Star Media Group's digitalization journey to grow their audience in Malaysia". 
Kang Yew Jin, Chief Technology Officer of Star Media Group said, "We went with Dailymotion as we wanted to find a replacement for our video solution that has not only matched our existing functionality, but also provided a better cost option for us, given the industry compression in revenue."  
Dedicated to becoming the preferred video player solution for publishers in Malaysia and across the industry, this partnership with Star Media Group truly is a great step forward.