February 16, 2021
|
Publishers | Users
NASA's Mars Mission Perseverance live streamed on Dailymotion Feb 18th 2021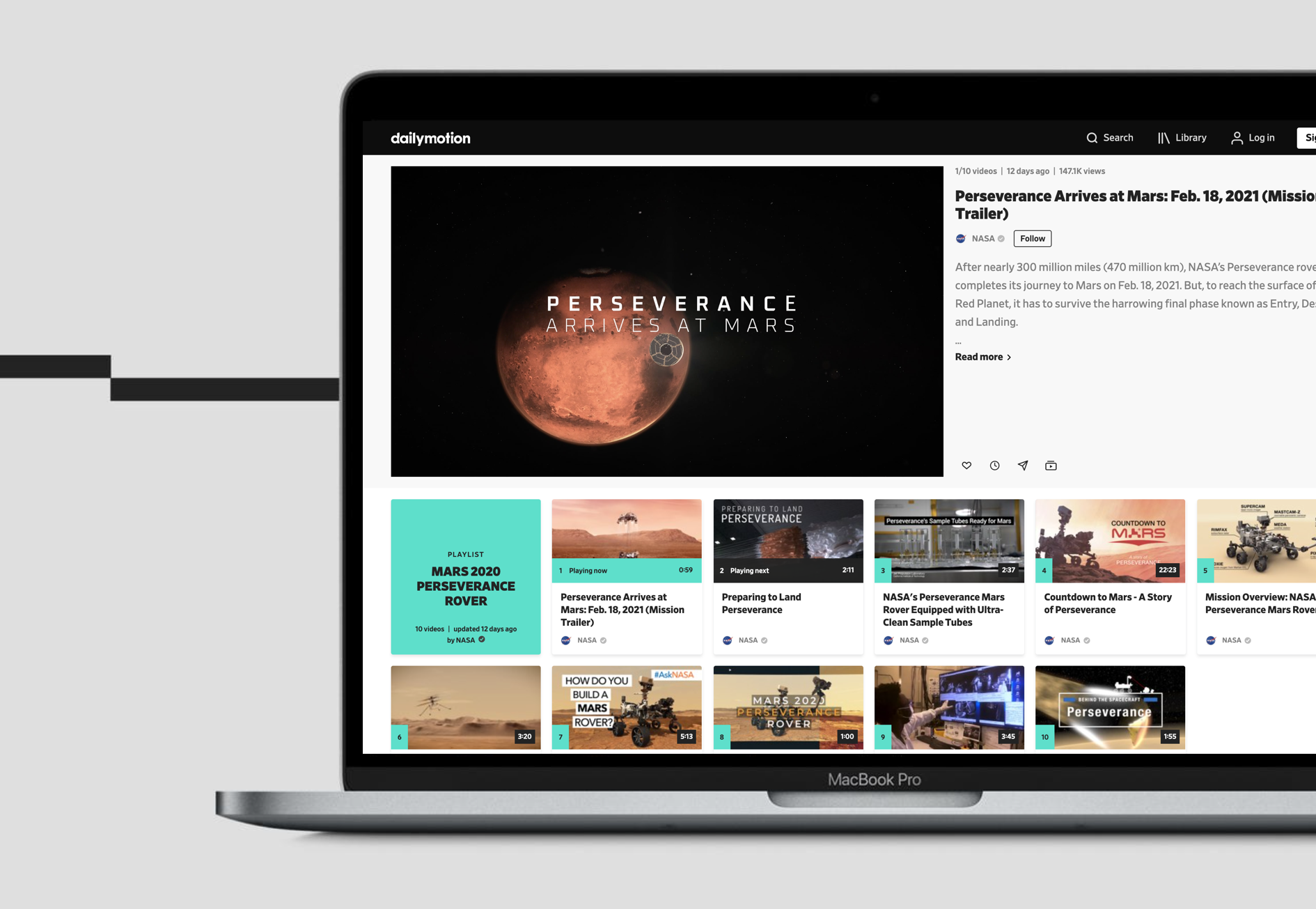 NASA's Mars Perseverance rover mission is reaching its final and most important phase: the landing of the Perseverance rover on Mars. The event is planned for Feb 18th and will be live-streamed on NASA's Dailymotion channel.
NASA's Perseverance rover, whose mission addresses key questions about the potential for life on Mars, will complete its journey after nearly 7 months. Before it reaches the surface of the Red Planet, it has to survive the challenging final phase known as Entry, Descent, and Landing. To follow the highly anticipated event, NASA will be broadcasting live coverage of the landing on Dailymotion, starting at 11.15 PST/14.15 EST. The official live stream will be available on Dailymotion's Home Page in English, along with other exciting content covering this event, from our top Publishers such as Condenast, OOVVUU, and CNN. The live stream will also be covered in French on the CRNS' channel, starting at 7:45 PM CET.  
Dailymotion connects NASA with their audiences in real-time through high-quality scalable live streams, which can be managed through an integrated live dashboard or our APIs, also allowing for real-time analytics to monitor how the content is performing. Publishers can also embed the live on third-party websites, share it on social media, and publish live recordings, to maximize their reach and find the right audience.