April 21, 2021
|
Publishers
Nessma TV adopts Dailymotion's Video Player Solution in its Video Distribution and Monetization Strategy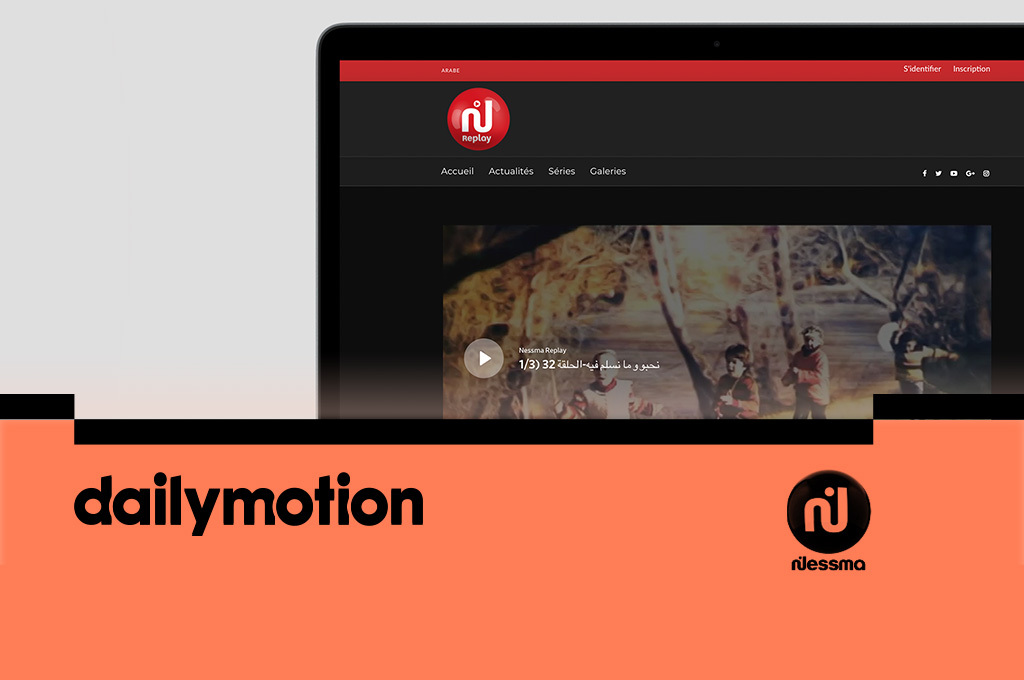 Nessma, one of the main TV channels in Tunisia and North Africa, is now using Dailymotion's video player solution across their digital properties for both LIVE and VOD content. 
Nessma is the most viewed TV channel in Tunisia, with a mission to inform and entertain, while providing their North African audiences with original local programs. This partnership will benefit Nessma's digital and video strategy, while Dailymotion's video player features and innovations will help them increase user engagement and video monetization.  
"The partnership with Dailymotion is a great opportunity for Nessma, as we get to use great technology that matches our digital needs. Dailymotion is providing constant support to extend our presence and optimize our video monetization which is in line with our digital strategy as a major player in the region," said Zied Erriba, general Manager at Nessma TV. 
Video Player and Advertising Solutions 
Dailymotion is not only a content discovery platform with a global audience of 300 million users but also a video solution provider to more than 7,000 content Publishers worldwide. By owning its proprietary SSP and exchange, Dailymotion provides Publishers with direct access to a vast network of brand-safe premium video inventory, including top media groups such as beIN Sports, 7ellooha, 7awi, Al Bawaba, Mawdoo3, DMI, Le Monde, JPI Media, NBA G League, One India, and more.   
As a premium partner, media groups like Nessma TV can fully customize Dailymotion's robust white-label video player while having the ability to manage its own video inventory and maximize profitability.    
"We are delighted to contribute to Nessma's video strategy by providing them with our cutting-edge video player solution. Nessma is the perfect example of the premium media companies we want to work with," said David Rozencwajg, Director of Dailymotion Africa. "At Dailymotion, we are committed to supporting local media groups like Nessma. We focus our efforts on providing our premium partners with an innovative and strong video player and video monetization solutions to help them grow their digital business."