December 20, 2018
|
Publishers
Bumerang picks Dailymotion to deliver Turkish content to German-speaking audiences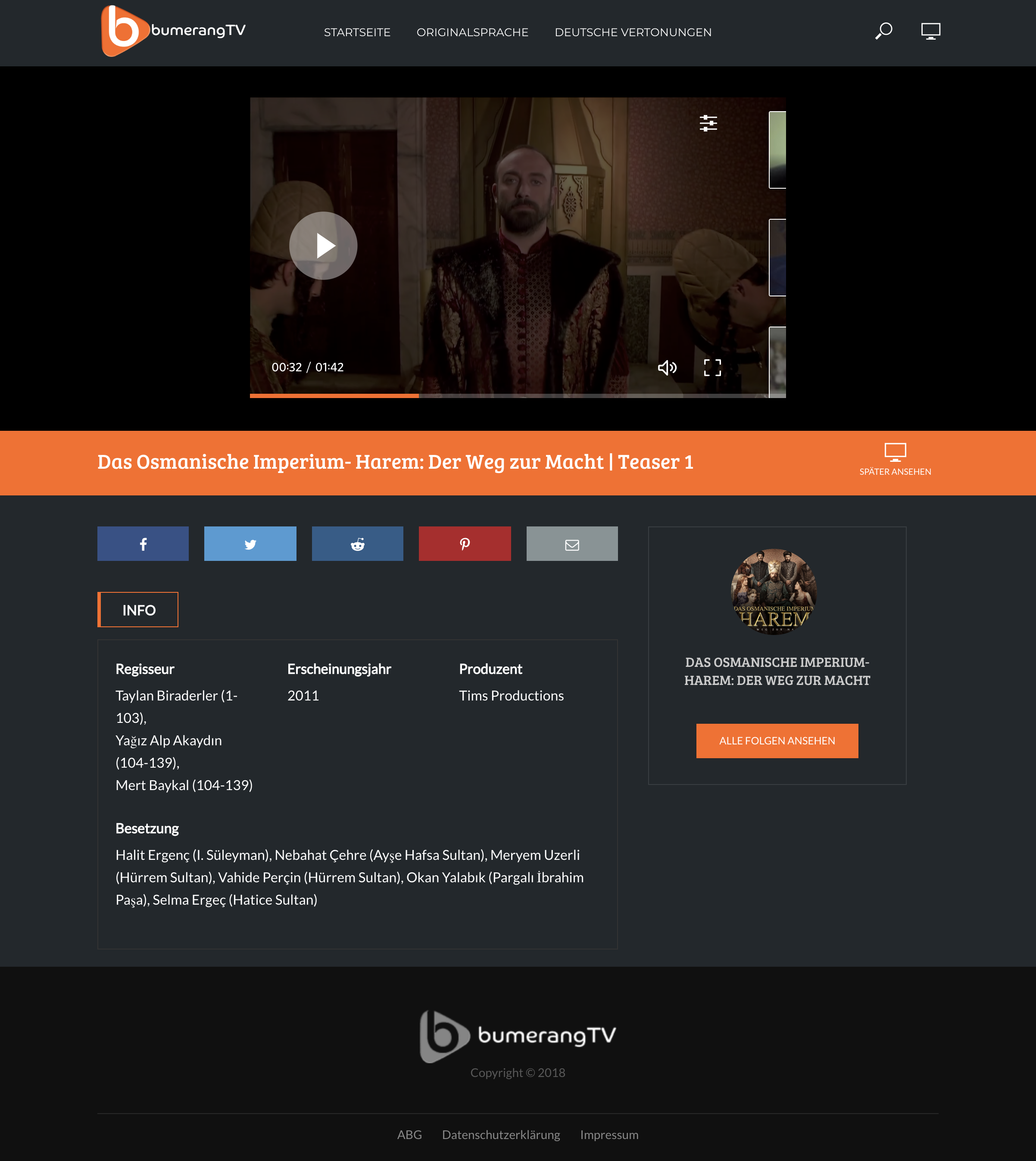 BERLIN | ISTANBUL — The leading multi-platform network (MPN) GOVINET is announcing a partnership with dailymotion, a leading video player technology and content discovery platform, over GOVINET'S newly launched OTT plaform bumerangTV. This is the first announcement since the two parties signed a partnership agreement in 2017, and marks a major step forward in the formation of GOVINET's content distribution ecosystem.
Under the partnership, GOVINET will be using dailymotion's advanced video player technology to host and stream owned content and customers' properties from bumerangTV in German-speaking countries, as well as syndicate their complete content library to dailymotion's worldwide audience of 250 million.
This partnership will help promote Turkish content in Germany, Austria and Switzerland. bumerangTV's leading shows include The Magnificent Century, Oath, Bitter Lands and many more.
"We consider ourselves as strong players of 360-degree content management and are constantly looking for partners who support our mission," said Ünal Yüksel, Founder of GOVINET. "Dailymotion constantly works to improve streaming quality, focusing on making the size of the video as small as possible, while bringing it to viewers around the world quickly and in the best quality. We are more than happy to have Dailymotion as a partner to make all this happen."
"We are very pleased to partner with Govinet over bumerangTV and help them reach wider audiences, especially in German-speaking country where they are hugely popular," commented Rémi Leclancher, Dailymotion's Head of Acquisition, EMEA. "This partnership will help boost the rising appetite for Turkish content, including among dailymotion's 250 million monthly users, in line with our strategy to deliver premium content to worldwide audiences."