August 7, 2020
|
Publishers
CignalTV Expands It's Digital Footprint with Dailymotion's Video Solutions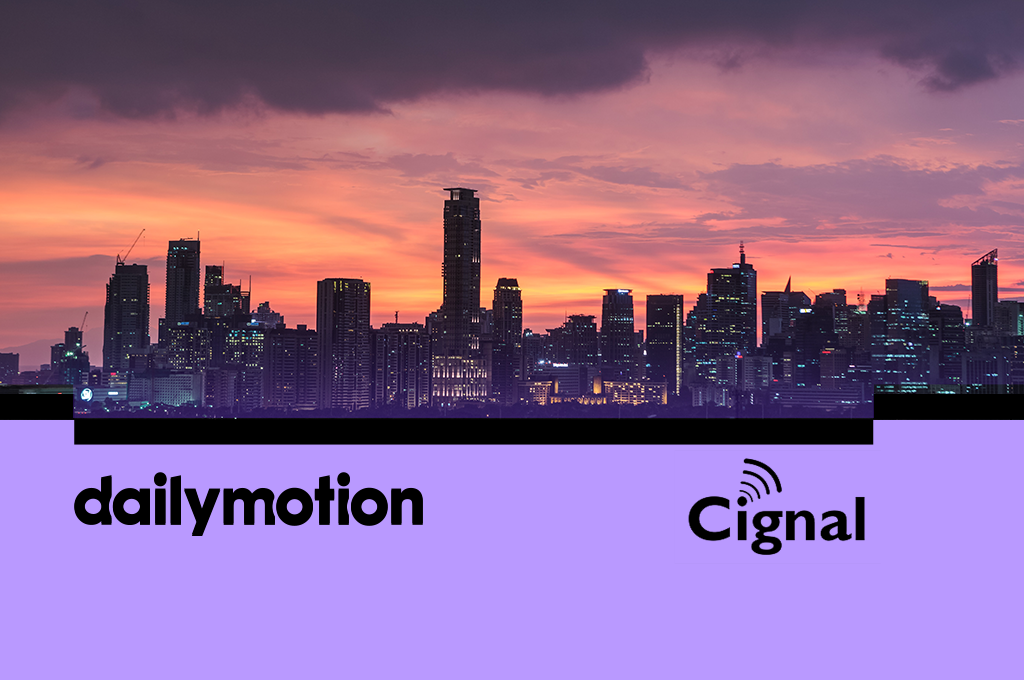 Dailymotion, a Vivendi-owned video platform, combining premium content and advertising solutions, today announced a partnership with Cignal TV, Inc., the Philippines' premier direct-to-home pay television provider, to enhance its video distribution and monetization strategy.    
This partnership is a pivotal step in Cignal's expansion of its video strategy as they will feature Dailymotion's video solutions across all their digital media properties. Launching first on onenews.ph, Cignal will also be embedding the Dailymotion player on other sports and lifestyle sites throughout the year. 
"We are elated to be able to support Cignal's video strategy across its websites. They are truly a prominent player in the market," said Antoine Nazaret, VP of Dailymotion APAC. "At Dailymotion, we are committed to supporting local media groups like Cignal with a scalable content distribution tool, cutting-edge video player and monetization solutions to grow its business digitally."  
With a global audience of 300 million, Dailymotion is not only a content discovery platform but also a video solutions provider to more than 2,000 content publishers worldwide. Owning its proprietary SSP and exchange, Dailymotion provides publishers access to a vast network of brand-safe premium video inventory, including top media groups such as JPI Media, NBA G League, One India, and more.   
As a premium partner, media groups like Cignal can fully customize Dailymotion's robust white-label video player while having the ability to manage its own video inventory and maximize profitability.   
"Cignal found a strong partner in Dailymotion, with their platform addressing all our needs in a video solutions provider for digital media properties like OneNews.PH. This gives us the ability to monetize our current broadcast content as well as expand our video inventory to our advertisers" said JC Medina, VP for Digital Innovations, Cignal.  
About CignalTV
Cignal TV was launched in 2009 and is currently the country's premier DTH satellite provider. It is also the largest Pay TV operator in the Philippines. It transmits 118 channels including free-to-air, SD and HD channels to household and commercial venues nationwide. It also offers a mix of 17 audio channels and on-demand service through pay-per-view channels and content add-ons. Cignal is owned by Cignal TV,  a subsidiary of MediaQuest Holdings, the media partner of PLDT Group.