October 21, 2018
|
Publishers
Dailymotion and WhoHaha Enter Deal to Bring Female-Led Comedy to New Digital Audiences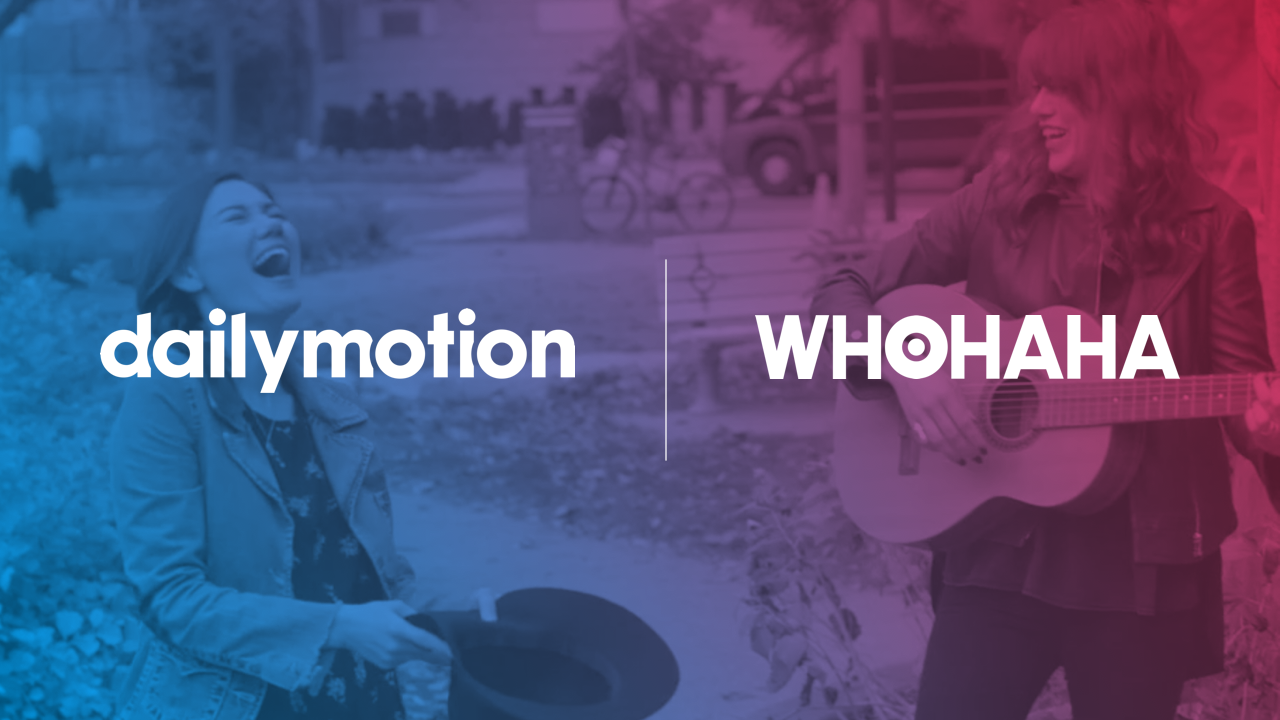 The Partnership Brings WhoHaha's Short Form Content to Global Comedy Fans
NEW YORK—April 4, 2018—Dailymotion, the leading destination for video discovery and exploration, has announced a content partnership with WhoHaha, a creative communityand digital media studio that produces opportunities with funny female creators.
Through the partnership, WhoHaha will use Dailymotion's advanced video player technology to stream and host their original and owned content on their properties, as well as syndicate their complete content library to Dailymotion's audienceof 300 million entertainment fans worldwide. WhoHaha will provide ongoing product consultation as a connector between Dailymotion and leading digital creators.
"We consider ourselves strong allies of funny female creators and are constantly looking for partners who support our mission," said Luigi Picarazzi, Co-Founder of WhoHaha. "Dailymotion has committed to amplifying our creators and their work, and for that, we are thrilled to have them join us as one of the partners in our program."
The cornerstone of the partnership is WhoHaha's Series Spotlight Program, which offers select creators the opportunity to leverage WhoHaha's reach and resources to maximize viewership of their original work. To kick off the partnership, twonew series have launched on Dailymotion's cross-platform network:
"2 Girls 1 Show," from Jen Jamula and Allison Goldberg, is an original comedy series that follows the two girls as they uncover the most bizarre corners of theweb.
The half parodied cooking show, half PSA "In the Kitchen" is comprised of short informational videos on the state of reproductive healthcare in America, hosted by acheerful and familiar hostess preparing or attempting to prepare a recipe.
Added Shana Eddy, Head of US Content at Dailymotion: "Comedy has emerged as one of the most passion-fueled genres across our entire content offering. As we expand this niche within Dailymotion, we look forward to elevating the talentsof WhoHaha's female comedic community."
Dailymotion's platform promotes the daily discovery of premium content across desktop, mobile app (iOS and Android), and over-the-top (OTT) devices. The Dailymotion mobile app is available in the U.S. and Canada on iOS (Apple Store) and Android (Google Play). View the desktop experience at http://www.dailymotion.com/.
Other media companies partnering with Dailymotion to syndicate their content include BBC News, Billboard/The Hollywood Reporter, Bloomberg Media, CBS Sports, Cheddar, Condé Nast Entertainment, Fox Deportes, Group Nine Media, Hearst Magazines DigitalMedia, NESN, Stadium Sports Network, UFC, VICE, and more.
About Dailymotion:
Dailymotion is the video platform for discovering the events and ideas that keep the world surprising and diverse on four main topics: news, sports, music, and entertainment, as well as comedy skits, political debates, fashion shows, gaming live-streams and more. Launched in 2005, Dailymotion commands a global audience of 300 million entertainment-seekers who frequent the site and its dedicated mobile experience to surface the most relevant professional video content based on their unique tastes and interests. Dailymotion is owned by Vivendi, a Paris-based multinational media company. For more information, visit www.dailymotion.com.
About WhoHaha:
WhoHaha is a creative community and digital content studio that partners with innovative companies to develop opportunities for women in comedy and bring their ideas to life. Co-founded in partnership with actress, director, and producer Elizabeth Banksand Digital Media Management, WhoHaha's mission is to celebrate and elevate female voices by producing iconic branded campaigns, hosts community events, and providing mentorship and resources as it aims to positively impact the comedy landscape.
CONTACT:
Katie Perry
Communications, Dailymotion
k.perry@dailymotion.com
Shelby Fox
Communications Director, WhoHaha
shelby@whohaha.com