January 13, 2020
|
Publishers
Dailymotion Forms Strategic Partnership with EO Tech Media in Turkey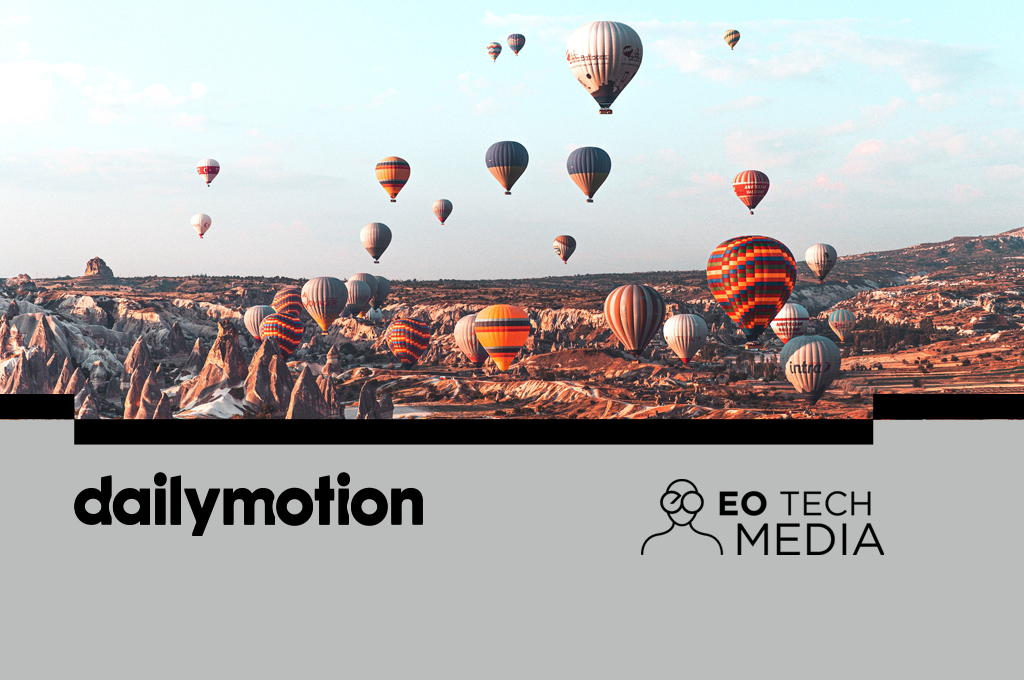 PARIS, FRANCE, January 13, 2020 — Dailymotion, a leading video player technology and content discovery platform, is excited to announce a new strategic partnership with EO Tech Media, one of the fastest growing digital media and technology companies in Turkey.
Previously Dailymotion was working with Genart Medya and the aim of this new partnership with EO Tech Media is to penetrate one of the region's high growth market. As Dailymotion's dedicated sales operation in Turkey, EO Tech Media will provide support, professional expertise and assistance to local businesses in their advertising strategies in particular, programmatic advertising across Dailymotion's properties. EO Tech Media will also continue to reach out to potential Turkish publishers and content owners, to meet their needs with Dailymotion's cutting-edge video technology.
"I'd like to thank Genart Medya for their valuable contribution for the last four years, with the transformation of Dailymotion towards a premium video platform." said Thomas Alombert, VP Sales EMEA at Dailymotion. "We're very excited to partner with EO Tech Media. We believe this partnership is a game changer for both companies in Turkey. With all the efforts accomplished, we now have all the assets needed to get to the next stage in terms of monetization: more than 100 million premium instream inventory in Turkey, 17 million unique viewers and amazing custom advertising formats. Thanks to EO Tech Media team, their programmatic sales expertise and all the energy they show daily, we're confident in developing our activities significantly in Turkey."
EO Tech Media was established in 2017 and was first heard in the digital advertising sector with their native advertising product 'Advancenative'. Since then, they have strengthened their presence in this sector with their advanced capabilities and expertise in programmatic advertising. As such, EO Tech Media has continued to expand their publisher network and is constantly developing their technological infrastructure for programmatic advertising and new products.
"We are very proud to announce our partnership with Dailymotion in Turkey. Our primary goal is to blend our expertise in programmatic advertising and dedication for direct sales that will enhance Dailymotion's presence in Turkey." said Fikret Dinçer, Managing Partner of EO Tech Media. " I strongly believe that the power of Dailymotion combined with the energy of our team will be a tremendous success in Turkey."
About Dailymotion  
Founded in 2005, Dailymotion is a global video streaming service that connects over 250 million entertainment-seekers to their personal world of news and entertainment. Built on a clever player, intuitive algorithm, and on carefully-selected recommendations made by our experts who really (really) love great videos, Dailymotion is the one-stop place for enjoying stories by/from the best creators around in one heightened video experience. Dailymotion is currently owned by Vivendi and headquartered in Paris with offices in New York and Singapore.
About EO Tech Media
EO Tech Media was established in 2017 in order to bring innovative advertising solutions to the growing 2.4 billion TL digital advertising market in Turkey. Additionally to Dailymotion's sales activities in Turkey, EO Tech Media offers two solutions to advertisers and publishers; Advancenative and Storyim: best in class performance with enhanced targeting capabilities while giving the availability to reach both local and global supply for native advertising and media first online advertising solutions, enhancing the Story experience which is well-known from social media channels across mobile web pages globally. Advancenative is producing more than 1.2 Billion impressions monthly with more than 200 premium websites in its network and currently working with more than 30 agencies and 100 Brands.