October 21, 2018
|
Publishers
Dailymotion Forms Strategic Partnership with Next Media in Vietnam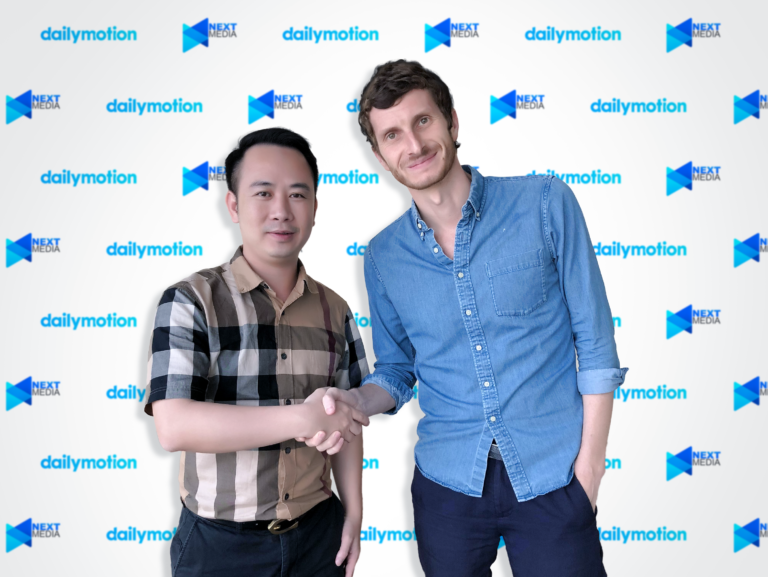 Dailymotion, the leading destination for video discovery, is excited to announce a new strategic partnership with Next Media, one of Vietnam's fastest growing media and technology companies.
The aim of the partnership is to penetrate one of the region's high growth, yet challenging, markets. Following the global relaunch of the platform last year, Dailymotion is reinforcing its mission to become a premium destination for video content by focusing efforts with partners in key markets such as Vietnam.
"Vietnam is very promising for us. Even after visiting numerous times, I'm always amazed by the exponential growth in the country and the dynamics of the content industry." said Antoine Nazaret, Vice President of Content in Asia Pacific at Dailymotion. "We are thrilled and honored to have found the best local partner possible in Next Media, who is aligned with our vision and effort to build the best premium video platform possible, understands the market's complexities and will help us capitalize on Vietnam's digital boom."
Next Media was established in 2014 to address the growing need for traditional media outlets to digitalize. The company quickly expanded into production and distribution, securing exclusive rights for major sporting events in Vietnam. In addition to distributing rights to traditional media outlets, Next Media was the first in Vietnam to broadcast live football matches on digital platforms and holds the record for most concurrent viewers for a single live stream with 800,000.
"Although we've expanded into other categories such as entertainment, news, and music, sports have always been our core. We've been able to leverage the immense popularity of sports in Vietnam to build a strong network and relationships with all the big TV, media, and advertisement players here," said Kien Trung Nguyen, CEO of Next Media. "I am confident, our knowledge and expertise combined with the country's unlimited potential, Vietnam will become the number one market for Dailymotion in the world."
The partnership announcement comes at a critical time as many local and international video platforms are vying for market share in a country that has a very young population of highly active internet users. According to research done by UK-based company We are Social, the internet penetration in Vietnam is 67% equating to 64 million users who spend an average of 6 hours and 52 minutes using the internet daily. Dailymotion also has an added advantage of being part of the Vivendi group, which has many entities present in Vietnam.
"We are very happy and proud to be teaming up with Next Media," said Maxime Saada, CEO of Dailymotion. "This key partnership adds to the growing Vivendi ecosystem that currently exists in Vietnam with the presence of Canal+, Havas, and Gameloft. We are very committed to this market and we believe Dailymotion will be a great success here with the help of our new strategic partner, Next Media."

Next Media CEO Kien Trung Nguyen and Dailymotion's VP Content Asia Pacific Antoine Nazaret