September 19, 2019
|
Publishers
Dailymotion & Httpool Announce Partnership to Support Indian Publishers & Content Owners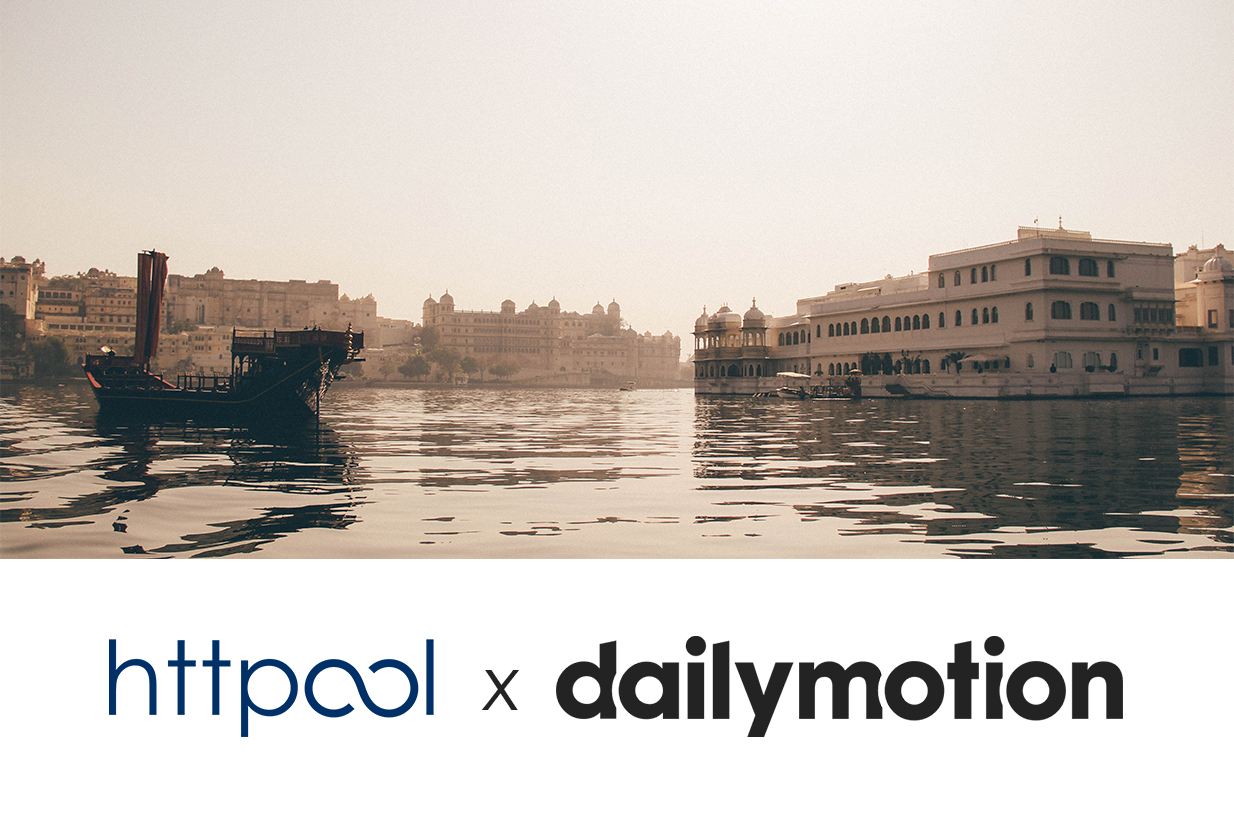 September 18, 2019 — Httpool and Dailymotion are pleased to announce the appointment of Httpool, the leading premium ad sales partner of global media platforms, as their exclusive reseller partner in India. 
Httpool, with presence in 22 countries across Europe & Asia, is the largest international partner of some of the major global media platforms as well as top traditional and native advertisers. Httpool India has offices in Mumbai, Delhi and Bangalore and provides brands and media agencies support, technology and access to its most relevant global and regional media partners in order to accelerate their global growth.  
With the experienced team at Httpool, Dailymotion will be able to leverage its advertising solutions for brands and advertisers across the country. 
This deal also marks a commitment to support Indian premium partners such as Dainik Bhaskar and Network 18, which will drive over 20 million monthly views while using Dailymotion's video player on their owned properties. 
In today's fast and competitive climate, everyone is seeking their piece of the revenue pie. However, Dailymotion believes in the importance behind collaboration, thus providing publishers with the technology and advertising know-how to digitalize their business. With its complete 360° video solutions and deals with advertising networks like Httpool, partners can also rely on Dailymotion to maximize their profits.  
"We are delighted to partner with Dailymotion as it is one of the leading video player technology and content discovery platform, that experiences a lot traction from varied target audience, making it a preferred advertising platform for every brand." said Amit Gupta, Managing Partner of Httpool India. "As their exclusive ad sales partner, we will represent Dailymotion and reach out to local media agencies, brands and advertisers, develop specialized solutions and support them from right from marketing, ad sales to billing." 
"With knowledge sharing and support by our teams, we hope to strengthen the digital strategies of our Indian partners," commented Antoine Nazaret, Vice President of Content APAC at Dailymotion. "We believe that it is a booming market, and we cannot wait to discover more of what we can do together as an industry."  
By working with renown content owners and publishers like Rajshri, Red Chillies and One India, and through established advertising networks like Httpool, Dailymotion strives to grow its standing in the Indian market with its video technology and advertising solutions. 
About Dailymotion 
Founded in 2005, Dailymotion is a global video streaming service that connects over 250 million entertainment-seekers to their personal world of news and entertainment. Built on a clever player, intuitive algorithm, and on carefully-selected recommendations made by our experts who really (really) love great videos, Dailymotion is the one-stop place for enjoying stories by/from the best creators around in one heightened video experience. Dailymotion is currently owned by Vivendi and headquartered in Paris with offices in New York, Singapore and Marseille. 
About Httpool  
Httpool, an IMS Group company, is a leading digital marketing and performance company that partners with the largest native advertising platforms to accelerate their global growth across 22+ markets. Based on an innovative set of technology and performance solutions, seasoned vertical teams, and extensive market know-how, Httpool enables advertisers to connect with their audiences, consistently maximizing their ROI.  Leading companies such as Twitter, Spotify, LinkedIn, Warner Music, Facebook, Outbrain, Quora, Brainly, and Viber work exclusively with Httpool across Central & Eastern Europe and South East Asia strengthening their presence and offers in the local markets. Httpool has its headquarters in Slovenia and also has offices in Austria, Switzerland, Russia, India, Hong Kong, Poland, Estonia, Latvia, Lithuania, Bulgaria, Czech Republic, Croatia, Greece, Hungary, Macedonia, Romania, Serbia, Slovakia, Ukraine, United Arab Emirates, Indonesia and Malaysia. www.httpool.com