October 21, 2018
|
Publishers
Dailymotion & MBC Ink Content Partnership to Elevate Korean Culture Among Global Audiences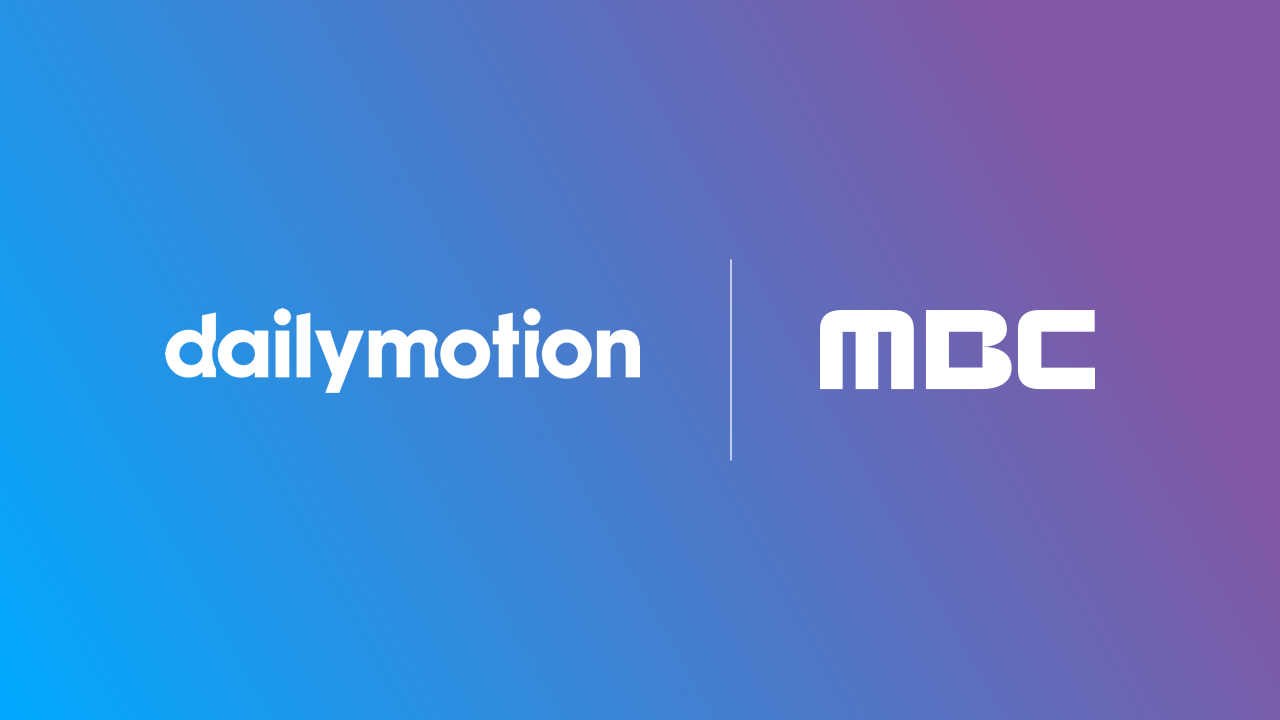 Effective Immediately, Content from MBC Portfolio Networks Will Be Made Available on Dailymotion's Global Cross-Device Video Network
CANNES, FRANCE—April 11, 2018—Dailymotion, a leading video player technology and content discovery platform, has announced a syndication partnership with MBC, one of South Korea's most prominent networks and content publishers.
As part of the agreement, MBC will distribute video content from eight portfolio networks—MBC Kpop, MBC Drama, MBC Entertainment, MBC News, MBC Documentary, Mbig News, TV-People, and MBC Classic—via Dailymotion's cross-channel platform which spans mobile, desktop, and OTT.
MBC selected Dailymotion as a syndication partner due to the platform's global reach and sophisticated content protection system, which involves an automated digital fingerprinting process designed to safeguard publishers against video piracy. Dailymotion utilizes a combination of automated technologies and human moderators to protect rights holders.
As a syndication partner, Dailymotion will promote MBC's deep catalog of content to a global audience of 300 million people worldwide. Per data from Dailymotion, APAC audiences across mobile, desktop, and OTT have grown 70 percent in the past year alone.
Simultaneously, the crossover appeal of Korean content has created an uptick in demand across global markets. K-Pop, in particular, is having a cultural moment among Western audiences, with BTS recently earning the first-ever Billboard Top 40 hit for a K-Pop group in the United States.
"We are thrilled to partner with Dailymotion, a platform renowned throughout Europe and North America. We hope to expand the reach of MBC content in the global market through this opportunity," said TaeKyung Park, Executive Managing Director, Digital Business at MBC.
Added Maxime Saada, CEO of Dailymotion, "This partnership with one of South Korea's most prominent publishers is in line with Dailymotion's overall goal to entertain global audiences with fresh content from the world's best creators and storytellers."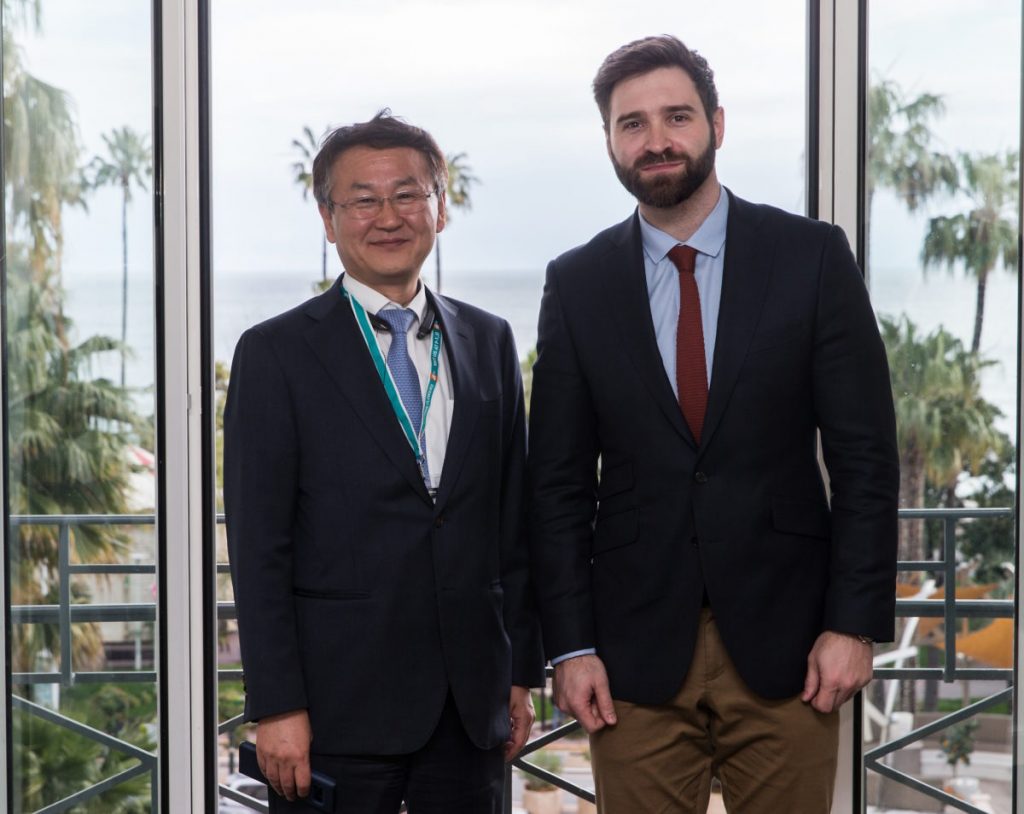 Tae-Kyung Park, Executive Managing Director, Digital Business at MBC (left), at Guillaume Clement, Chief Product & Technology Officer at Dailymotion\
About Dailymotion:
Dailymotion is the player technology and video platform for discovering the events and ideas that keep the world surprising and diverse on four main topics: news, sports, music, and entertainment, as well as comedy skits, political debates, fashion shows, gaming live-streams and more. Launched in 2005, Dailymotion commands a global audience of 300 million entertainment-seekers who frequent the site and its dedicated mobile experience to surface the most relevant professional video content based on their unique tastes and interests. Dailymotion is owned by Vivendi, a Paris-based multinational media company. For more information, visit www.dailymotion.com.
About MBC:
MBC is a leading terrestrial broadcaster in Korea with 98 percent of nationwide coverage with a network of 16 regional stations and 8 subsidiaries. MBC has been constantly loved by Korean people since its establishment in 1961. Today, it's a multimedia group with one terrestrial TV channel, three radio channels, five cable channels, five satellite channels and four DMB channels. MBC is a popular name also in other countries as a result of the export of high-quality content throughout the world. As a global media group, MBC is now seeking ways to strengthen ties with broadcasters and digital platforms of the world in many different areas, while focusing on the core value of delivering customer satisfaction based on fairness, reliability, creativity, and professionalism with the goal of becoming one of the most competitive media groups. For more information, visit http://aboutmbc.imbc.com/english/.
Contact:
Antoine Banet-Rivet, Head of Communications, Dailymotion
antoine.banet-rivet@dailymotion.com