May 20, 2019
|
Publishers
Dailymotion & Medcom.id Deliver Indonesian News Programs to a Global Audience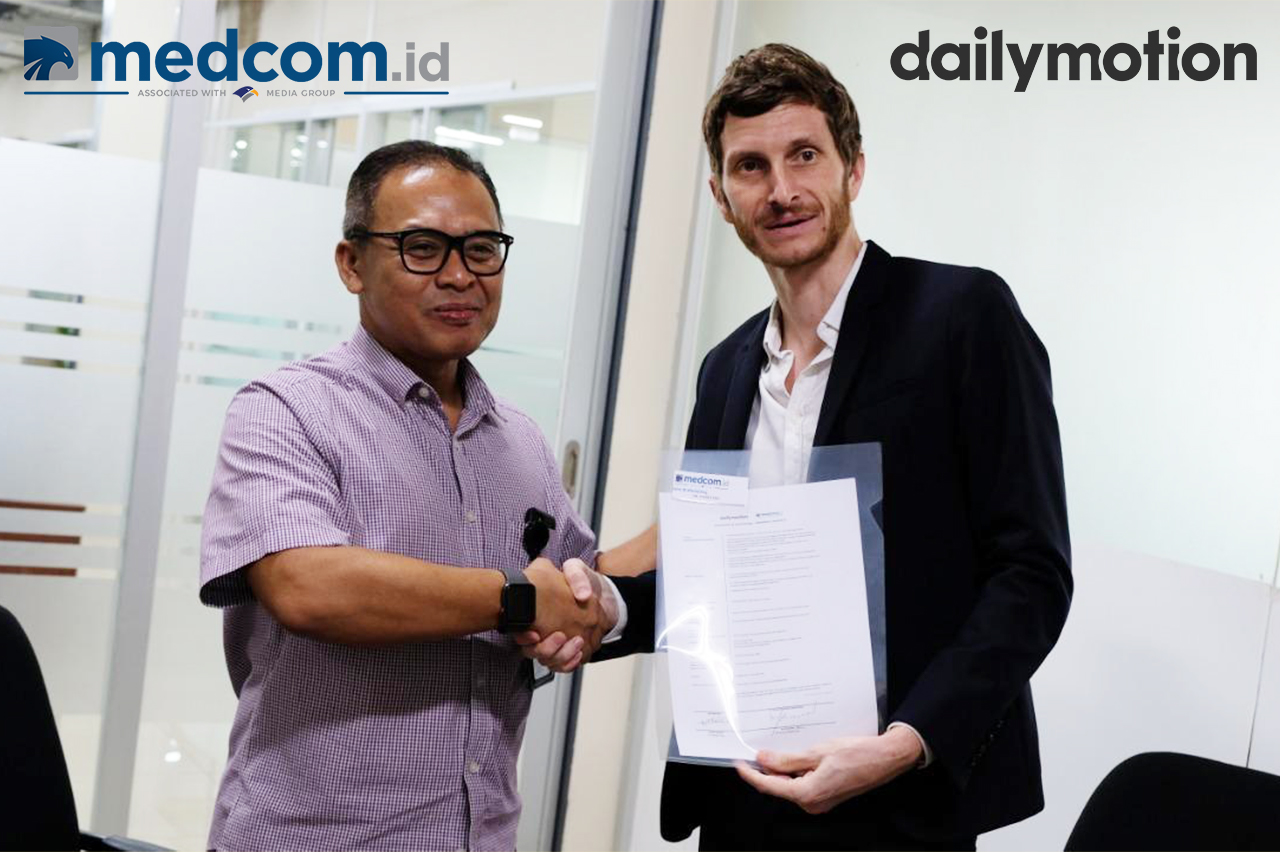 Jakarta, Indonesia, May 20, 2019 – Dailymotion, a leading video technology and content discovery platform, has partnered with Medcom.id, one of the largest digital news platforms in Indonesia, to bring its news programs to the global audience.  
A member of Metro TV, which is the first 24-hour news channel in Indonesia, Medcom.id has become a key player in the industry and is now focused on growing their online presence. This partnership with Dailymotion is meant to expand their distribution and showcase a wider range of content, exploring areas such as lifestyle, travel and entertainment.  
As part of the deal, Medcom.id will launch two channels on Dailymotion and onboard almost 4000 hours of content. With the additional use of Dailymotion's video player on Medcom.id's properties, the users' experience will be enhanced by video content, thus creating a seamless journey across their webpage and mobile sites.  
With an average of 2 million monthly readers, Medcom.id's partnership with Dailymotion is also a strategic one. A recent study by Mist Media reported that the average user spends 88% more time on a website with video, hence, strengthening Mediacom.id's foothold in digital media by increasing engagement and maximizing video advertisement revenues.  
"Medcom.id's collaboration with Dailymotion is a joint effort to serve the public with information needs. Providing fast, accurate and enlightening information is our challenge," noted Budiyanto, Editor-in-Chief of Medcom.id. 
"We're so excited to welcome Medcom.id," commented Antoine Nazaret, Vice President of Content for Dailymotion APAC. "Dailymotion is fully committed to providing video solutions for our partners. Having such premium news content available on our platform is what we have been and will continue to do as well."  
Together, dailymotion and Medcom.id are exporting local content to a worldwide stage. With combined efforts to reach a wider audience, Dailymotion will continue to bring Medcom.id closer to its readers.  
Discover more medcom.id's content now:  
www.dailymotion.com/metrotvnews  
www.dailymotion.com/medcomid