October 30, 2019
|
Publishers
Dailymotion & Next Media Deepens Partnership to Support Publishers & Advertisers in Vietnam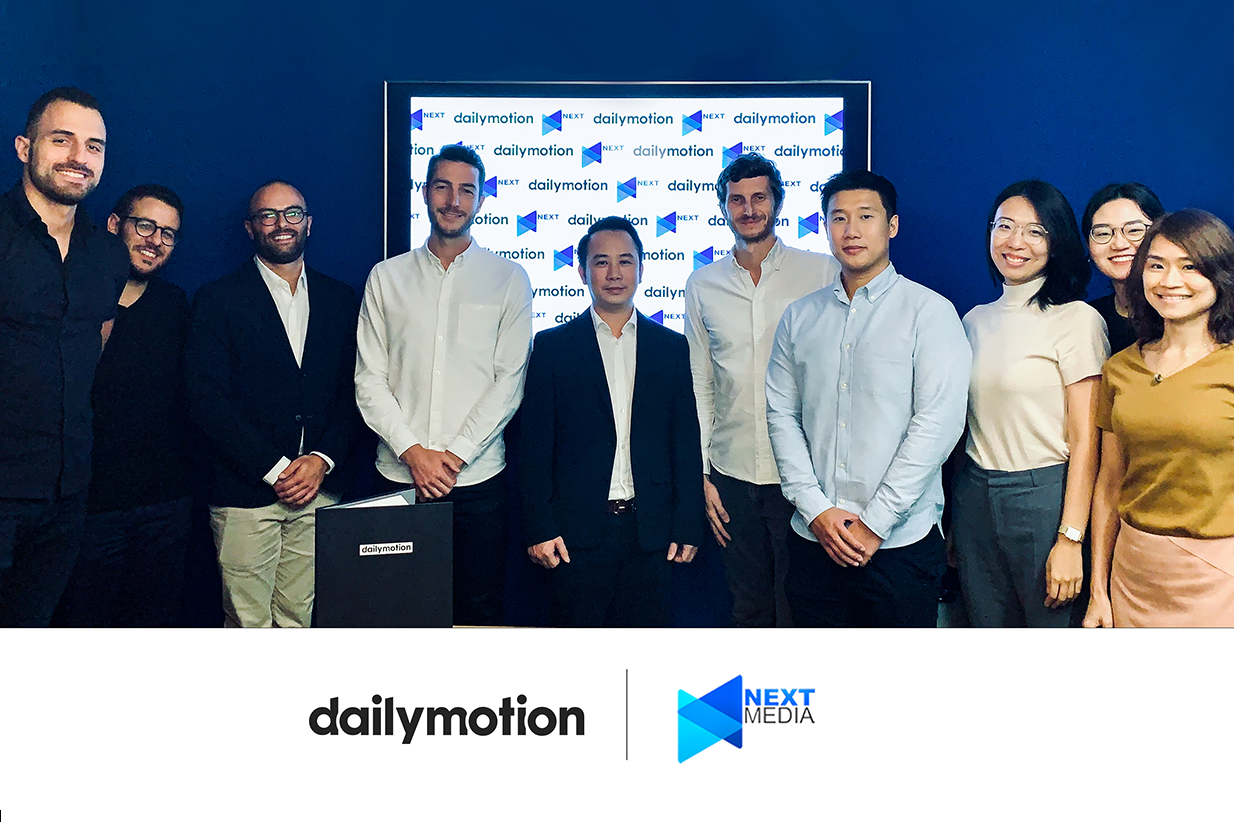 HANOI, VIETNAM, October 30, 2019 — Almost a year after announcing their strategic partnership, Dailymotion, a video player technology and content discovery platform further deepens their collaboration with Next Media, a leading full-service performance driven digital media company in Vietnam.  
As Dailymotion's exclusive saleshouse in Vietnam, Next Media will provide support, professional expertise and assistance to local businesses in their advertising strategies across Dailymotion's properties. Besides, Next Media will also continue to reach out to potential Vietnamese publishers and content owners, to meet their needs with Dailymotion's cutting-edge video technology. 
Next Media is the exclusive rights holder of football and various other sports in Vietnam, including the rights to all matches of the national team in the World Cup 2022 qualification campaign. 
Merely a year into this partnership, Dailymotion has observed a 458% growth in premium audience. Deepening their partnership with Next Media marks their commitment to expanding their capabilities, to better support Vietnamese publishers and advertisers. 
"It is absolutely crucial for Dailymotion to constantly strengthen and share our global advertising capabilities," said Antoine Nazaret, Vice President of APAC at Dailymotion. "Through Next Media, we would be able to reach more Vietnamese publishers and further value-add to them."  
"After a year cooperating with Dailymotion, we have proven that the partnership has been a success through our efforts to grow premium audience," said Kien Nguyen, General Director of Next Media. "The next logical step is to cooperate on the advertising side to maximize value for both content partners and advertisers in Vietnam ." 
With the deepening of their collaboration, Dailymotion and Next Media strive to aid local advertisers and brands in capturing more audiences. Together, they aim to make Dailymotion a top video discovery platform in Vietnam, to provide TV broadcasters, production houses, publishers, and content providers a good alternative to YouTube. 
About Dailymotion 
Founded in 2005, Dailymotion is a global video streaming service that connects over 250 million entertainment-seekers to their personal world of news and entertainment. Built on a clever player, intuitive algorithm, and on carefully-selected recommendations made by our experts who really (really) love great videos, Dailymotion is the one-stop place for enjoying stories by/from the best creators around in one heightened video experience. Dailymotion is currently owned by Vivendi and headquartered in Paris with offices in New York, Singapore and Marseille. 
About Next Media 
Founded in 2014, Next Media is a leading sports marketing and digital media company based in Hanoi, Vietnam. Next Media's core business is the production, management, commercial exploitation and distribution of various sports rights, events, and content in the Southeast Asian region.  As the exclusive media partner of the Vietnamese Football Federation, Next Media has helped to grow the popularity of Vietnamese football domestically and around the world. Next Media is also a pioneer in the Vietnamese digital market, being the first company to assist national and regional broadcasters with the digitalization and distribution of their content on various platforms.