July 27, 2020
|
Publishers
Dailymotion Partners with Thailand's Amarin Group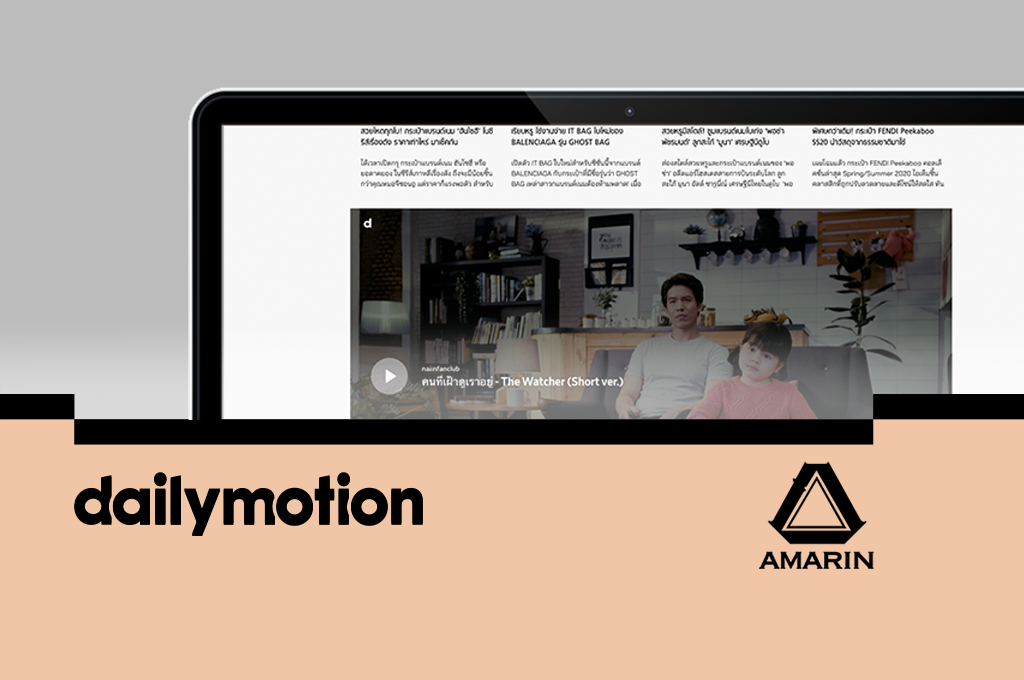 Dailymotion, a Vivendi-owned video platform, combining premium content and effective advertising solutions in a brand-safe environment, announced a video player partnership with Amarin Group, one of Thailand's largest publications.  Under this partnership, Dailymotion will provide its market-leading video technology as a primary video solution to Amarin Group's own and operated platforms. 
Having multiple publications under its group online and off, Amarin Group aims to strengthen its digital footprint with Dailymotion. Through Dailymotion's fully customizable player solution with flexible ad-tech services, Amarin Group can complement and monetize its content easier within its digital strategy. Providing a seamless and relevant video experience with a robust player will also enable Amarin Group to engage audiences deeper and therefore drive maximum revenue.
"As a video technology platform, our mission more than ever is to support great media groups like Amarin Group in their video strategy. We are confident that a holistic video solution that encompasses the best in class product and unique monetization approach is the best way to empower media in their OTT journey," said Antoine Nazaret, Vice President of Dailymotion APAC. "We are enthusiastic about adding more value to Amarin Group's content and reaching a wider audience in the Thai market, one of our key markets in South-East Asia."
Collaborating with Amarin Group marks Dailymotion's plan to expand its publisher networks across regions and the globe as it strives to become the preferred video player solution in the industry.