May 26, 2020
|
Publishers
Dailymotion and Huawei Video announce a global video partnership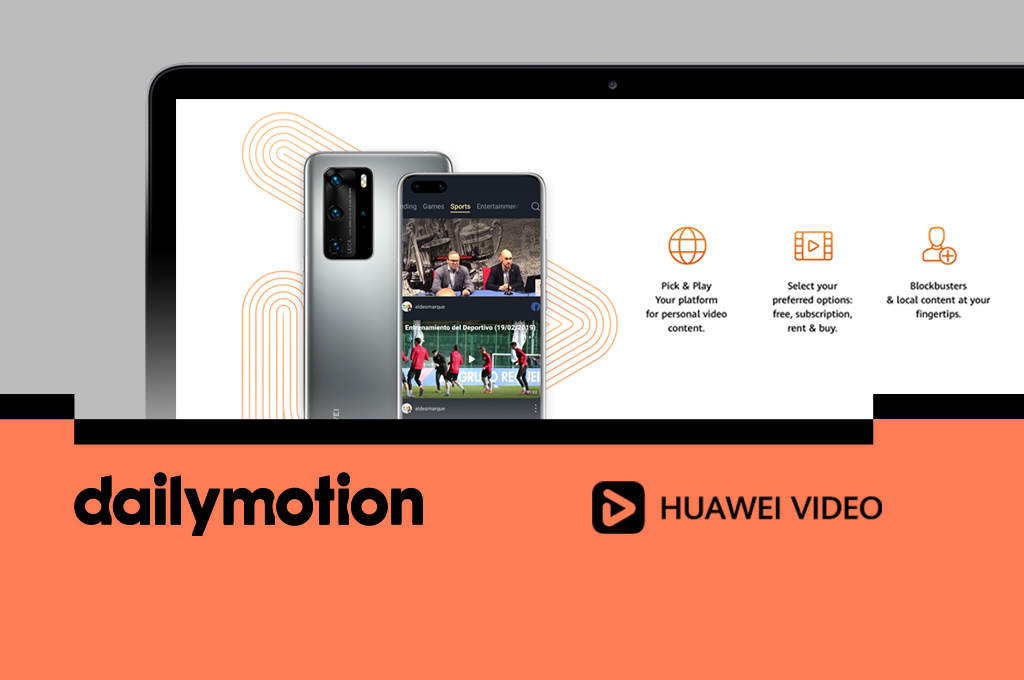 Dailymotion, the leading video technology provider has announced a strategic partnership with Huawei Video, Huawei's Entertainment Service which delivers its consumers a varied selection of international and local video content. 
Through this global partnership, Huawei Video has integrated Dailymotion's video player technology in its application. The technology package includes a robust white-label video player, a large volume of international and local video content via Dailymotion's API as well as a strong monetization solution of the video inventory.  
Using Dailymotion's advanced video solution technology as well as a substantial amount of international and local video content allows Huawei Video to engage more global audiences.  
"Thanks to all our premium partners, Dailymotion is able to distribute a large amount of videos and playlists to third-party publishers. We are proud to collaborate with Huawei to make all of our content catalog reach new premium audiences" said Chief Content Officer, Stéphane Godin at Dailymotion. 
Dailymotion is the main player technology and video discovery platform for media groups across the globe such as Le Monde, l'Equipe, BeIN SPORTS, JPI Media, Marie Claire, NBA G League, Media Prima, One India and many others.  Its video platform commands a global audience of 250 million entertainment-seekers surfacing the most relevant premium video content. Finally, Dailymotion is a large video content provider to publishers that do not produce their own video content, such as MSN, Bing, and Orange. 
Jervis Su, Vice President of Mobile Services, Huawei Consumer Business Group said: "We're pleased to offer our Huawei Video service so that people across the globe can easily explore thousands of videos and movies available from our partners, including Dailymotion, anywhere and anytime. We are committed to bringing more choice to consumers. We also hope it will bring some joy to all of their lives at this time." 
Committed to supporting renowned global publishers like Huawei Video, Dailymotion believes that its video technology solutions will continue to enrich the content of publishers, to expand their digital footprint and reach a global audience.