November 5, 2018
|
Publishers
Inspire partners with Dailymotion for content distribution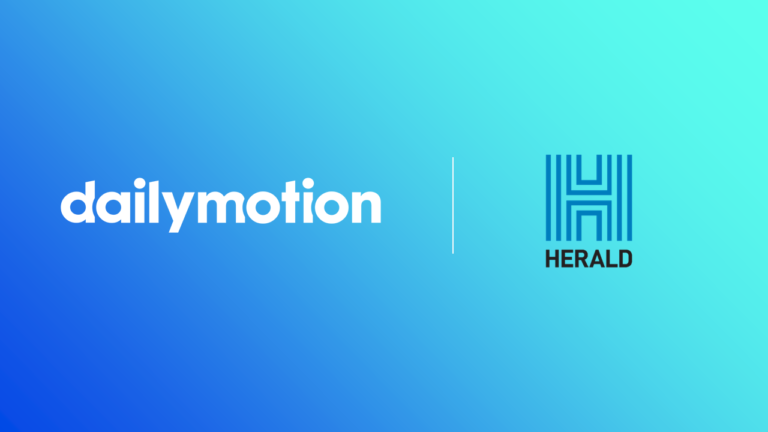 Inspire, a premium video contents provider of Korean media company Herald Corp. on Oct. 23 said it has formed a partnership with global video platform Dailymotion.
Under the agreement signed last month at the Herald Square in Seoul, Inspire will launch a channel on Dailymotion to stream its flagship short documentary contents on the platform. The tie-up will help Inspire's contents to go global, reaching Dailymotion's over 300 million users.
"Through the partnership with Dailymotion, a global contents platform which provides premium contents, we hope Herald's digital contents, including that of Inspire and The Investor will reach a wider audience," said Herald Corp. CEO Kwon Chung-won.
"We are very proud that Dailymotion and Herald are working together," said Antoine Nazaret, Dailymotion's Vice President of Contents for the Asia-Pacific region. "Herald's high quality contents and journalistic approach, together with diversity in their formats such as those from Inspire, is perfectly aligned with Dailymotion's mission. We have no doubts on providing premium contents for our users and are excited about our partnership moving forward."
Inspire, which was launched last year as an in-house startup of Herald Corp., creates premium short documentary clips for distribution on social media channels, which have reached an accumulated viewership of 50 million. This year it received an excellence award from the Korea Creative Content Agency in new media contents, documentary sector for its inspiring contents and popularity.
France-based Dailymotion is cementing its position as a premium video-streaming site focusing on news, sports, music and entertainment sector. It is expanding partnerships with global and local content partners to provide high-quality contents.
Starting with Inspire, Herald is planning to distribute contents of its other media subsidiaries, including The Investor, The Korea Herald and Herald Business on Dailymotion.
The Investor, the most popular English online business news outlet here, is also planning to create and distribute video contents in partnership with Dailymotion.
By Ahn Sung-mi (sahn@heraldcorp.com)