November 28, 2019
|
Publishers
Suara.com Deepens Digital Footprint with Dailymotion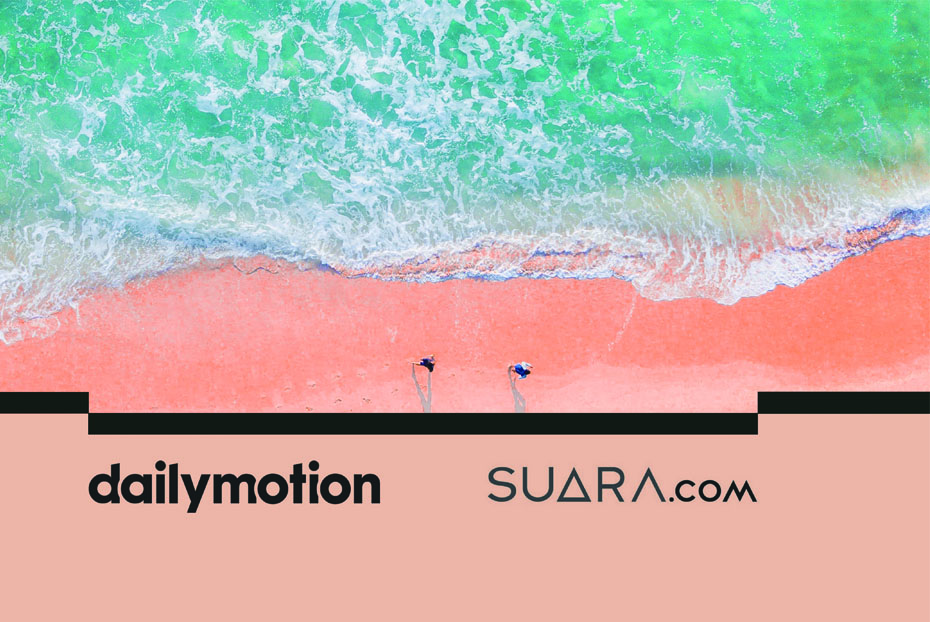 Dailymotion's Comprehensive Video Player Solution to Supplement Suara.com's Publications
JAKARTA, INDONESIA, November 28, 2019 — One of Indonesia's leading digital publications, Suara.com, is announcing its partnership with Dailymotion, a content discovery platform with leading video player technology.  
Sharing the latest news and content in all types of digital format, Suara.com is determined to provide a new color for online media maps in Indonesia.  In an effort to play a key role in the digital age, Suara.com has tapped into new digital formats and video content hoping to become an accessible and reliable source for the public. Through this partnership with Dailymotion, Suara.com will accelerate its video content strategy to increase audience reach and interact deeper with its readers.  
With Dailymotion's cutting-edge video solution technology, Suara.com will have a more robust video player, which will also help engage audiences and increase revenue opportunities. With a toolbox to keep 100% of their content strategy, Dailymotion's video player allows Suara.com to increase visitor engagement and control the ads appearing on videos to monetize their existing content without any added costs. With full ownership of the video player, these customizations will be able to advance the digital transformation of Suara.com.      
"We believe in providing world-class tools and technology for leading publishers like Suara.com," commented Antoine Nazaret, Vice President of Dailymotion APAC, "and we will continue to support local publishers in today's digital age." 
"Suara.com and Dailymotion collaboration is part of our effort to help public to get information quickly, completely, deeply and reliably, especially in video content." said Suwarjono, an editor in chief of Suara.com 
Together with Suara.com, Dailymotion believes its video technology solutions will continue to support renowned publishers in expanding their digital footprints, enriching their content, and reaching a wider audience.      
About Suara.com
Suara.com is a news portal that presents the hottest information on political, business, legal, football, entertainment, lifestyle, automotive, technology science to citizen journalism events. Packed with light language, straightforward and without prejudice. Information presented 24 hours, can be enjoyed via desktops, laptops to various gadgets or other mobile devices. 
About Dailymotion 
Founded in 2005, Dailymotion is a global video streaming service that connects over 250 million entertainment-seekers to their personal world of news and entertainment. Built on a clever player, intuitive algorithm, and on carefully-selected recommendations made by our experts who really (really) love great videos, Dailymotion is the one-stop place for enjoying stories by/from the best creators around in one heightened video experience. Dailymotion is currently owned by Vivendi and headquartered in Paris with offices in New York, Singapore and Marseille.