June 30, 2021
|
Publishers
Dailymotion and Sotic partner to boost Sports video content delivery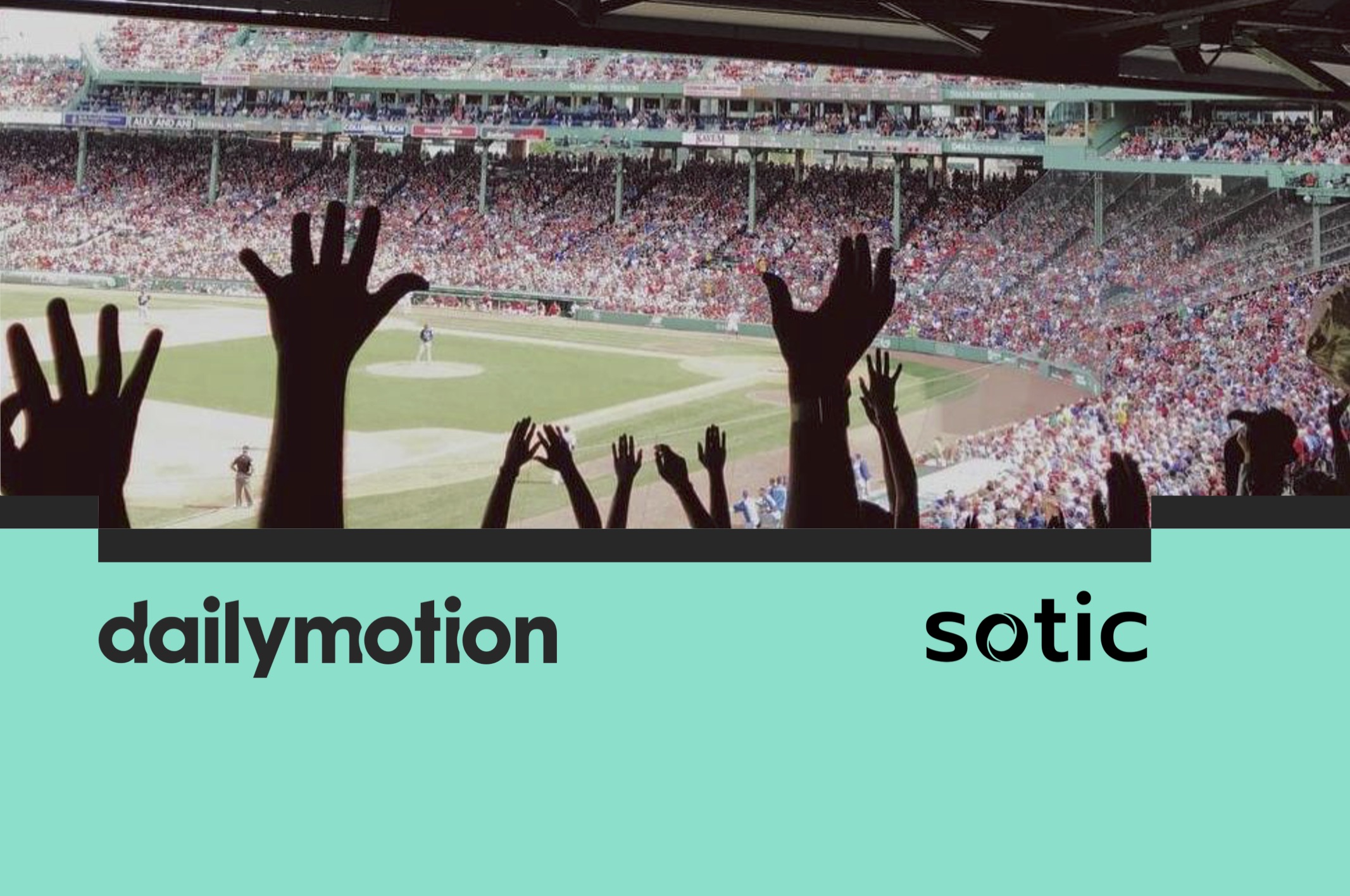 Dailymotion is partnering with Sotic, an award-winning digital agency that helps sports' biggest players deliver meaningful online video experiences, to boost sports Publishers' video content strategies and video delivery. 
The partnership between Dailymotion and Sotic is a unique opportunity for sports clubs to improve their streaming experiences and video content strategies with unlimited capacity in VOD and Live Streaming.  
Jonathan McConnell, Head of Client Relationships at Sotic stated: "We are delighted to have entered into a relationship with Dailymotion which offers our clients the opportunity to maximize their video delivery both on their owned properties and to a wider audience. It will also allow us to further the range of services we offer with unlimited Video on Demand and opportunities to develop Live Streaming of client's events." 
As the UK's number one sports digital services provider, Sotic produces cutting-edge, and technologically advanced solutions for its loyal partners, such as World Rowing, World Sailing, and World Rugby, to provide best in class user experience to sport's fans around the world. 
"We are immensely proud to work with a sports innovator like Sotic," said Rémi Leclancher, VP content EMEA at Dailymotion. "Partnering with Dailymotion will give their clients the advantage of the latest innovations, market trends, and world-class support to deliver online video easily and quickly. We are excited to see our mutual clients' successful video strategies on their owned and operated websites and apps through the Dailymotion Player Solution."