January 21, 2021
|
Publishers | Users
Dailymotion features special live coverage of Biden and Harris's Inauguration in EMEA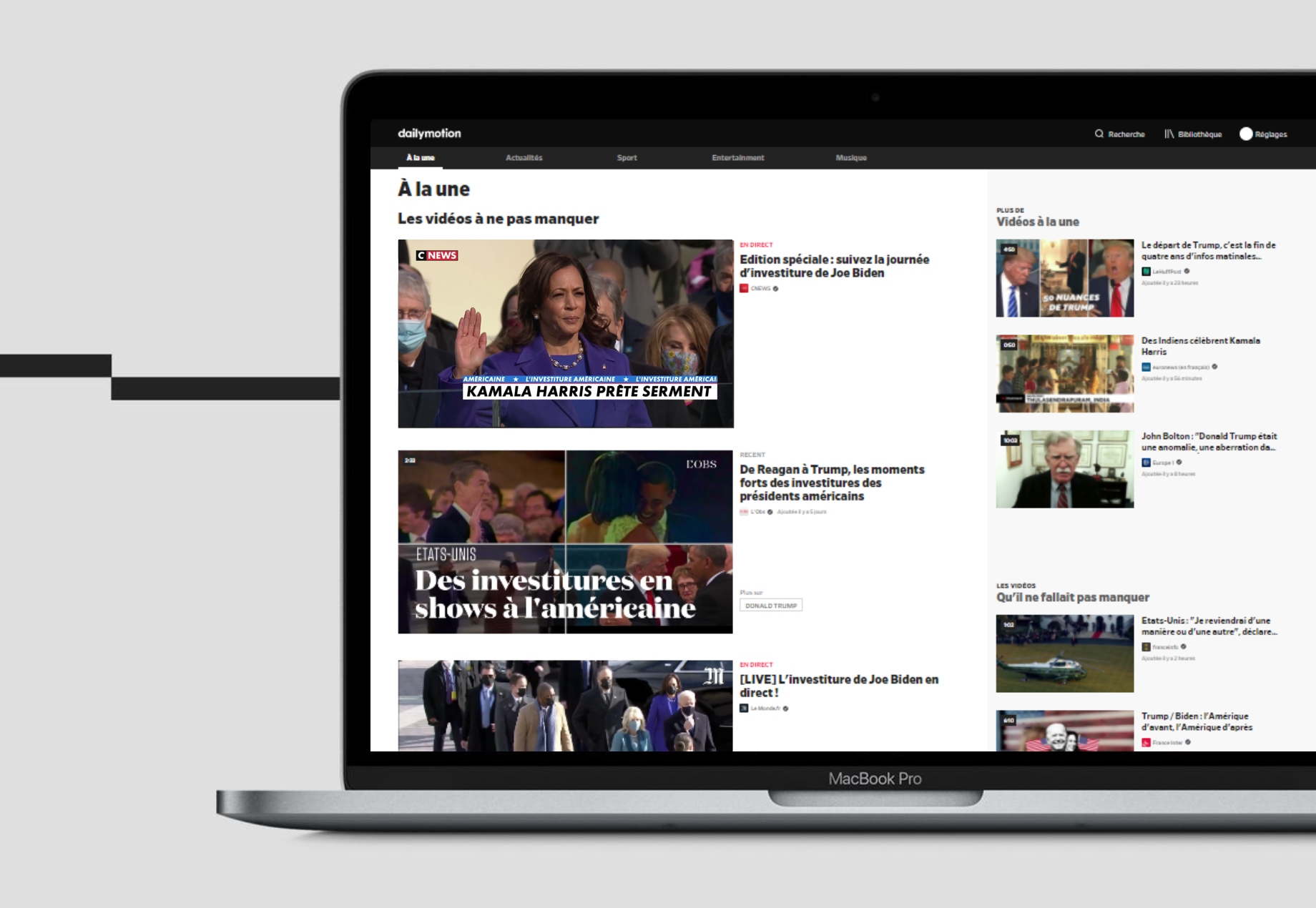 All eyes were on the US on January 20th as they swore in their new President. To accompany the event, Dailymotion highlighted special live coverage of premium Publishers in 6 EMEA countries and the US. The Inauguration coverage lasted 2 hours and brought together 810K total viewers on Dailymotion, with 8 of our Publishers streaming the event in different countries.
The ceremony was broadcasted all over the world including by many Publishers partnering with Dailymotion. In France, viewers were able to switch between live coverage from four key news partners: CNEWS, Franceinfo, BFMTV and Le Monde. On top of that, CGTN was giving coverage in the US, UK and Germany, while Euronews was covering it in different languages in Spain, Portugal and Italy. All the broadcasts were featured on Dailymotion's Home Page in these countries, making it easier for users to find them.
Besides live coverage, the Home Page also featured a dedicated Playlist with some of our top Publishers, such as Le HuffPost, BFMTV and L'Obs, which gave our users a more in-depth experience allowing them to fully explore and understand the full context of the event.