February 28, 2023
|
Publishers | Users
Dailymotion launches 3 new Goalcast channels to expand lifestyle content on the platform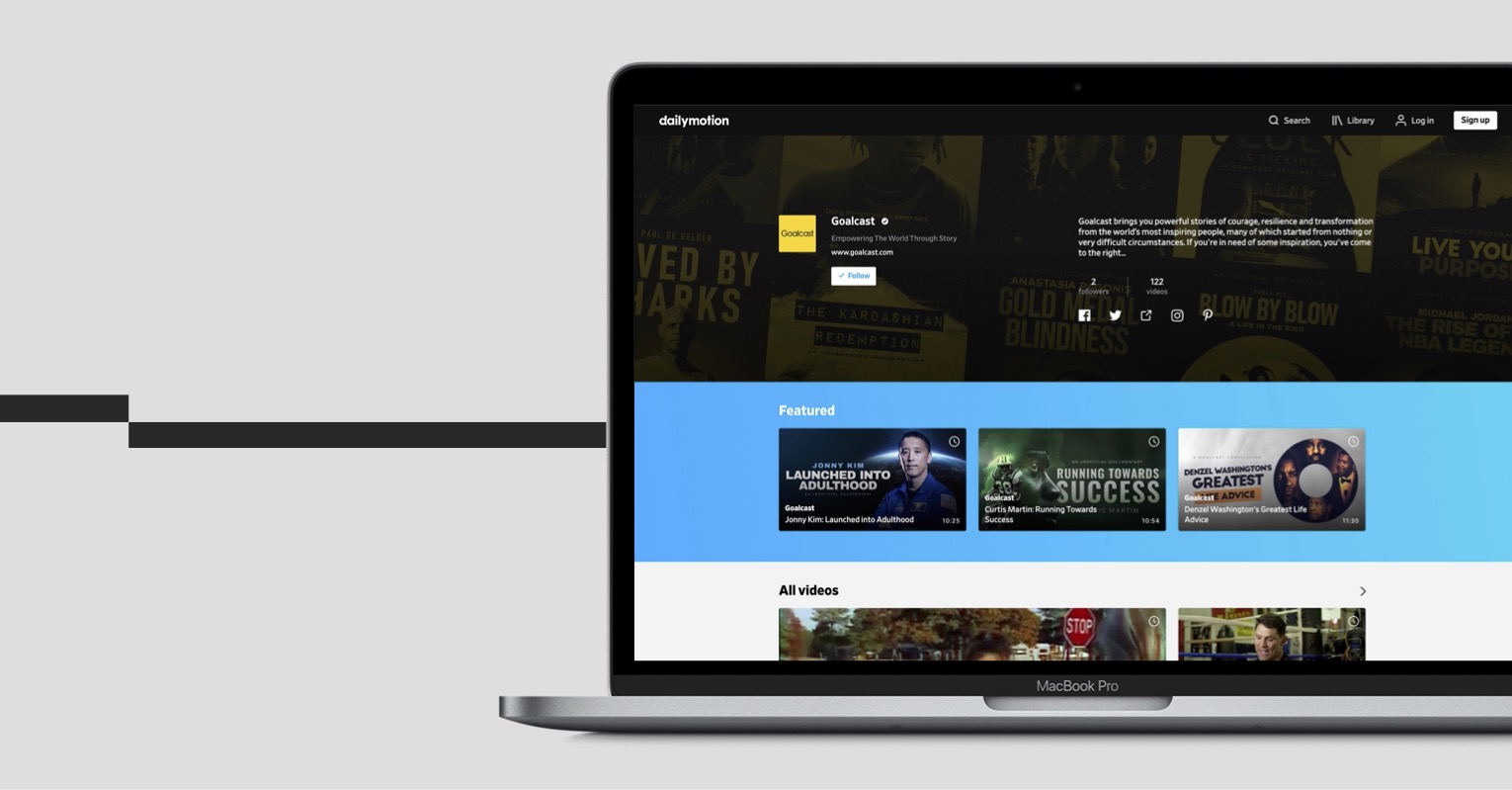 Dailymotion is partnering with Goalcast and launching three new channels, including Goalcast main,  Life Stories, and Unseen, to expand its growing catalog of over 2000 professional Publishers and bring insightful lifestyle content to its global audiences. 
Goalcast is joining Dailymotion's video platform to provide empowering speeches, short documentaries, and short films to new global audiences and expand Dailymotion's content catalog. The three new channels, Goalcast, Life Stories, and Unseen, will be integrated with Dailymotion's video distribution and monetization ecosystem that enables Publishers global reach and optimized video revenues.
Goalcast is on a mission to share the stories of some of the world's most inspiring people with their 50M+ fans. Goalcast offers a much-needed break from the negative content that dominates the world of media and it produces content that encourages people to take control of their lives and make positive changes. Their flagship channel, Goalcast, delivers inspiring speeches, interviews, and short documentaries. Life Stories digs into the biggest celebrity headlines and uncovers the real human stories behind them. Unseen gives audiences what other true crime shows don't. Rather than focusing on the perpetrators, Unseen amplifies the stories of their survivors and shows how they've turned their pain into purpose.