February 26, 2021
|
Publishers | Users
W Magazine launches on Dailymotion as Awards Season 2021 kicks off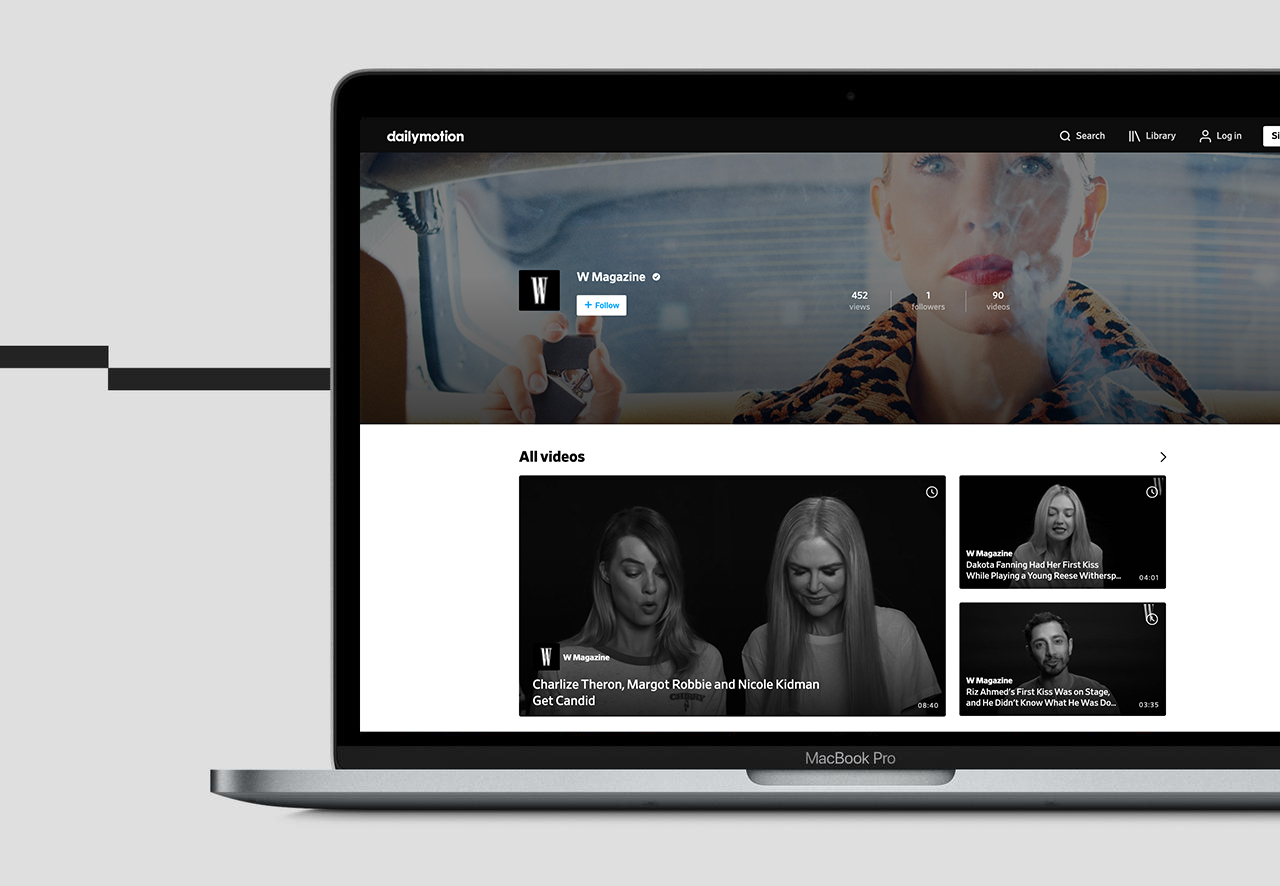 Dailymotion is launching a channel for W Magazine, as part of the partnership with Bustle Digital Group. A leading destination for fashion, entertainment, and art, W Magazine is bringing its unique catalog of over 2,000 videos to Dailymotion. The channel will provide a look behind the scenes of Hollywood, including A list celebrity interviews of past and current Golden Globes nominees.
W Magazine is not the only one getting ready for this Awards Season. Dailymotion prides itself on giving its users comprehensive coverage of topics that matter most to them, created by trusted Publishers. Our users won't miss a beat of Awards season by tuning into Vanity Fair, Variety, Deadline, and Hollywood Life's channels. Whether they're interested in fashion and celebrity, excited about the hosts, or wanting to explore the shows and films that were nominated, we'll have them covered. 
W Magazine is a leading destination where the worlds of fashion, film, art, and entertainment converge. Unbound by convention, W creates stories through breathtaking imagery that stimulates the senses, challenges expectations, and transforms the world around us.