October 8, 2020
|
Advertisers
2020 Digital Video Grand Prix (VNUM): "VerticalVue" by Dailymotion wins the Vertical Format Prize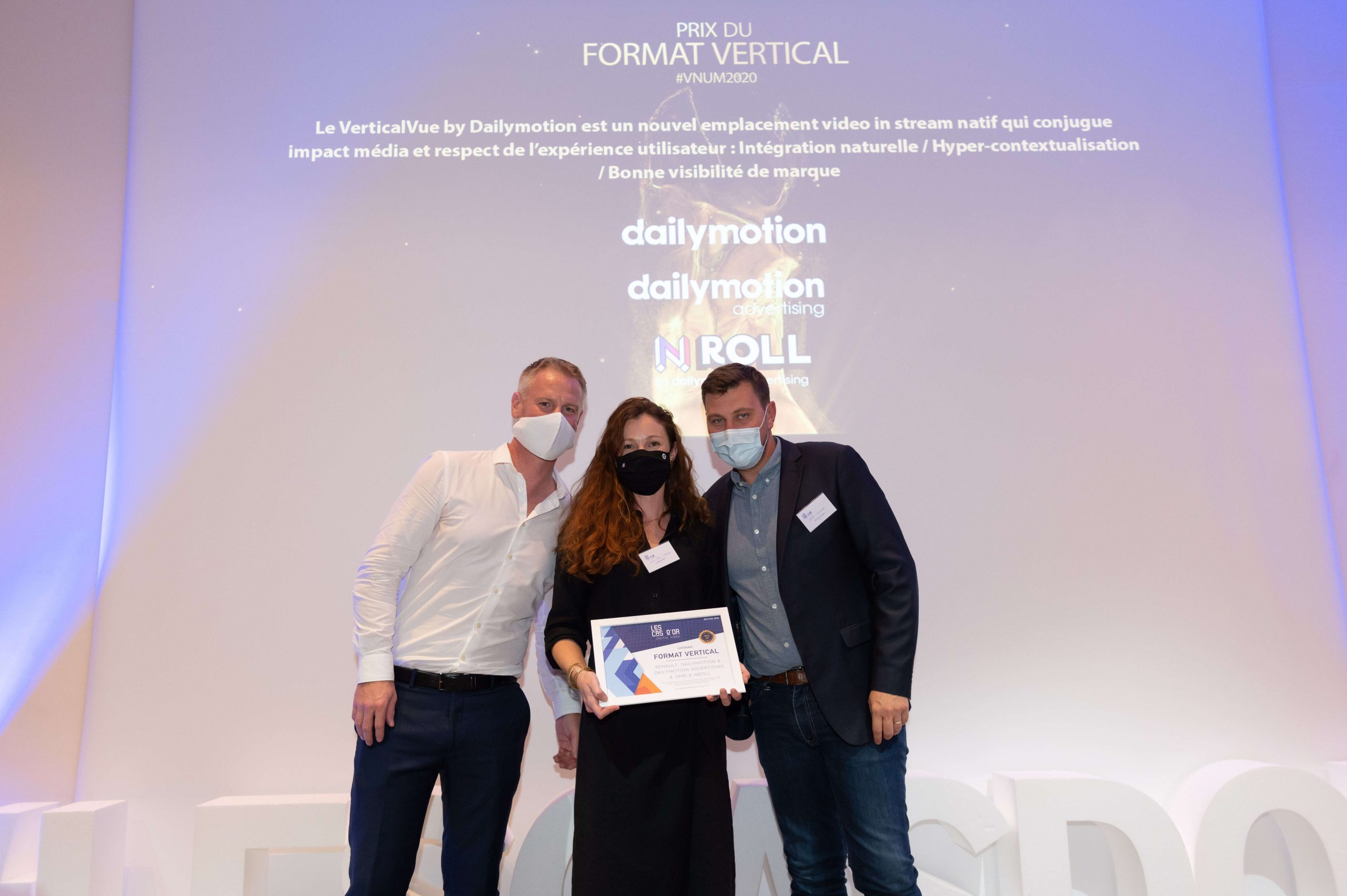 On October 7th, 2020, The "VerticalVue" video ad format created by Dailymotion won the "Vertical Format Award" at the Digital Video Grand Prix (VNUM). Each year, the category rewards advertising formats in the context of new consumer habits.
Organized by NetMediaGroup and Marketing Magazine, since 2017 the VNUM has rewarded the most creative web players in the field of video advertising. By winning the "Vertical Format Prize" 2020 with "VerticalVue", Dailymotion solidifies its position as an innovative player in a constantly evolving sector.
"VerticalVue is a new vertical video advertising space specifically developed to reconcile media impact and respect for the user experience," explains Tristan de Francqueville, VP Sales France at Dailymotion. Advertising is integrated in a natural way, without interrupting the viewing experience. It is played simultaneously with the video content in a single player, which allows the brand to always remain visible. "
Composed of 30 professionals from digital marketing, communication, advertising, e-commerce, and video media, the jury of the VNUM 2020 particularly appreciated the "VerticalVue" format's ability to capture the attention of Internet users by integrating brands natively into the experience.
"The evolution of uses tends towards mainly mobile video consumption and vertical formats developed for social platforms broadcast in contexts that are sometimes inappropriate (unverified UGC content, hateful comments, etc.) and unsuitable on desktop, analyzes Tristan de Francqueville. "VerticalVue" makes it possible to reconcile media performance, brand safety, and non-intrusive advertising experiences."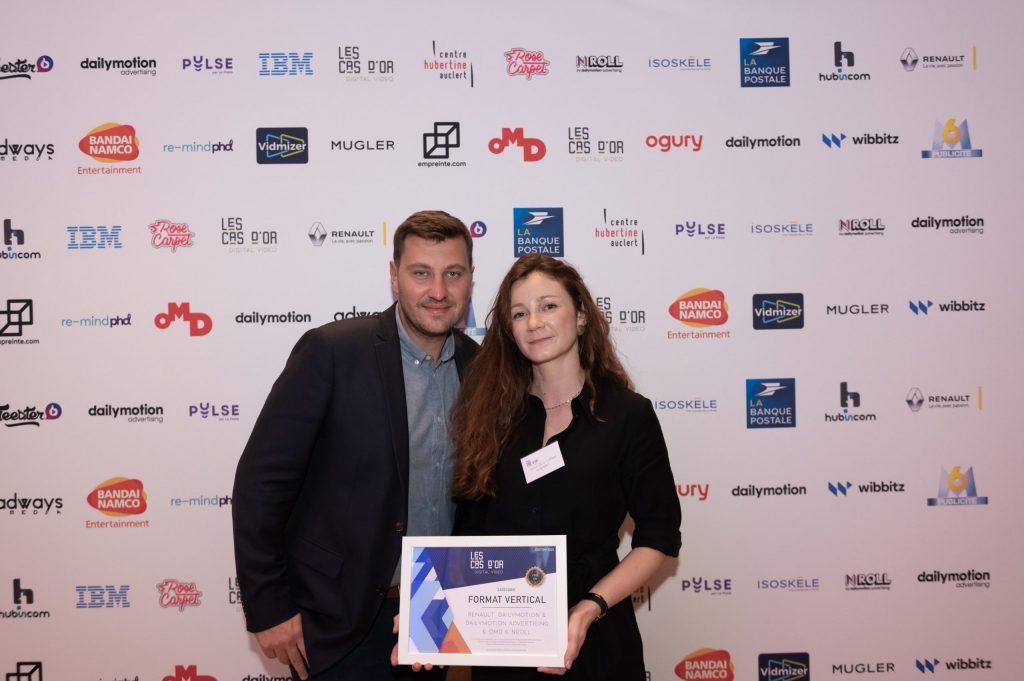 "VerticalVue" in figures* 
A higher visibility rate ( +27 pts ) 
An improvement in completion ( +17 pts ) 
Greater attention ( +12 pts ) 
A better brand image ( Innovative brand +6 pts / Modern +3 pts ) 
The association of the message with hyper contextualized content: 72% of respondents believe that this format fits well into their video experience
* Source: Harris Interactive study, format impact analysis (2019)