October 15, 2019
|
Advertisers
Dailymotion Partners with RTK to Provide Header Bidding Capabilities to Advertisers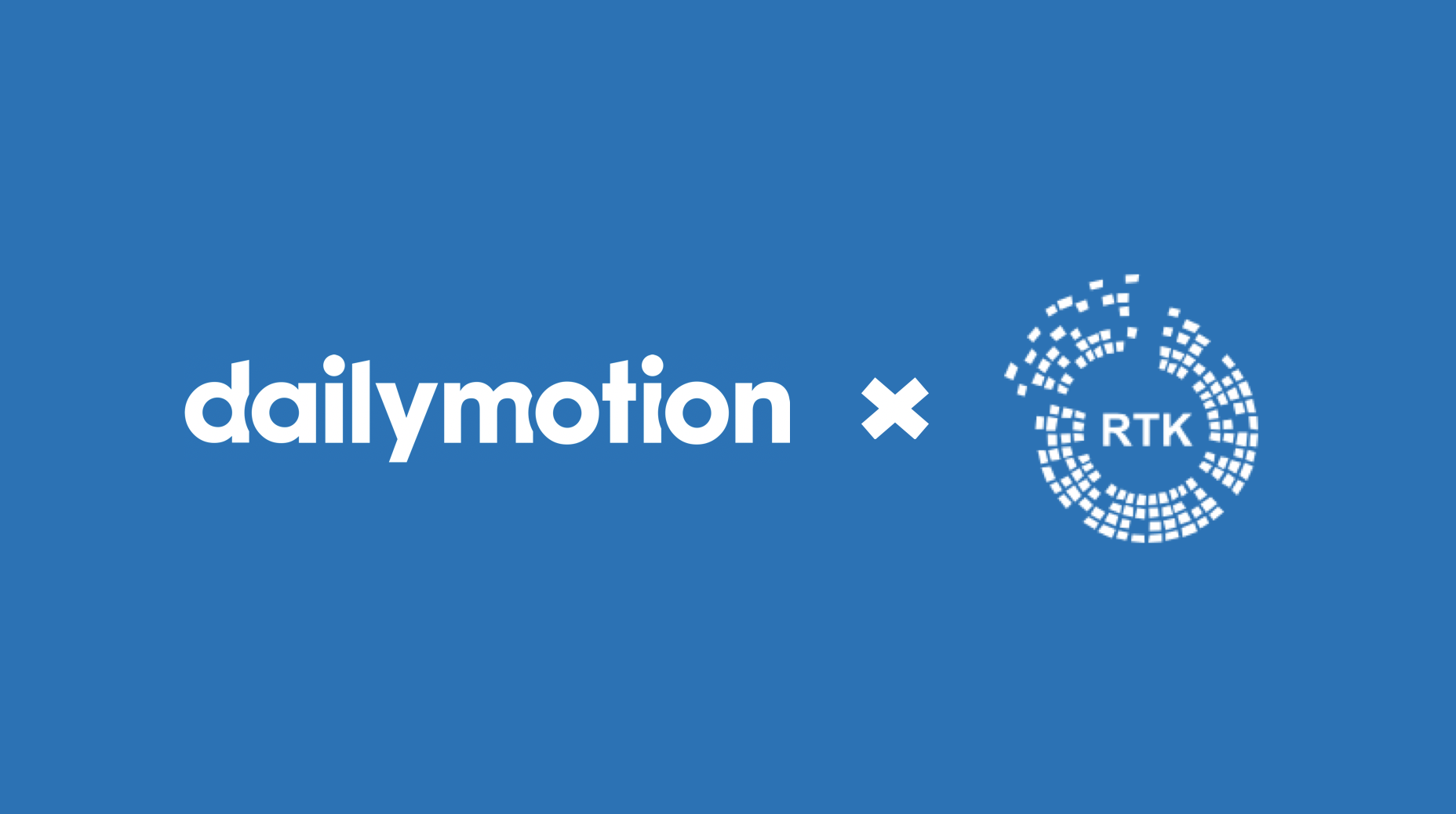 NEW YORK, October 15, 2019 – Dailymotion, a Vivendi-owned video platform dedicated to creating a trusted home for premium video content that matters, today announced its partnership with RTK, a programmatic infrastructure and ad operations company, to integrate its header bidding solution onto dailymotion.com.
Through the partnership, Dailymotion's advertising partners can seamlessly integrate with RTK's header bidding solution to bid on the platform's display inventory. The integration will allow partners to leverage Dailymotion's global audience for higher reach and increase ad performance from a premium, "above-the-fold" placement for higher viewability. Dailymotion will also be able to monetize its global display inventory across desktop and mobile.
"We are excited to be integrating our header bidding solution with Dailymotion – a company that has long shown its attentiveness to advertisers' needs. As a growing player in the industry, we are glad to be collaborating to advance industry standards and provide a more efficient supply chain," said Gareth Glaser, CEO and founder at RTK.
Prior to header bidding, publishers followed the "waterfall model," which has historically been used and runs the risk of improper inventory valuation, along with increased seller risk. With header bidding, advertisers have greater transparency into the supply chain and have a greater likelihood of receiving high-quality inventory at fair values.
"From creating our proprietary ad platform to implementing processes and policies that ensure our partners are protected, Dailymotion has always been a driver for greater transparency and collaboration," said Julie Reali, partnerships director at Dailymotion. "Our partnership with RTK enables us to provide advertisers with a seamless, efficient experience while allowing greater transparency into the supply chain."
Beginning with its rebrand in 2017, Dailymotion has continued to commit resources that supply advertisers with a premium environment where they can engage with viewers and ensure brand visibility. With a user-centric focus, the platform recently redesigned its desktop and mobile site to reduce the number of display placements and ultimately prioritize the user experience.
About Dailymotion
Dailymotion is the video platform for discovering the events and ideas that keep the world surprising and diverse on four main topics: news, sports, music, and entertainment, as well as comedy skits, political debates, fashion shows, gaming live-streams and more. Launched in 2005, Dailymotion commands a global audience of 250 million entertainment-seekers who frequent the site and its dedicated mobile experience to surface the most relevant professional video content based on their unique tastes and interests. Dailymotion is owned by Vivendi, a Paris-based multinational media company. For more information, visit www.dailymotion.com.
About RTK
RTK.io is a programmatic infrastructure and ad operations company dedicated to making ad tech more efficient by taking media fees out of the equation. Whether it's yield management and ad stack governance on behalf of publishers or supply path optimization for buyers, RTK.io products enhance performance today and lay the foundation for the future. For more information, visit www.rtk.io.