January 29, 2020
|
Advertisers
Dailymotion Partners with White Ops to Enable 100% Human Verification of Programmatic Advertising Interactions on their Video Platform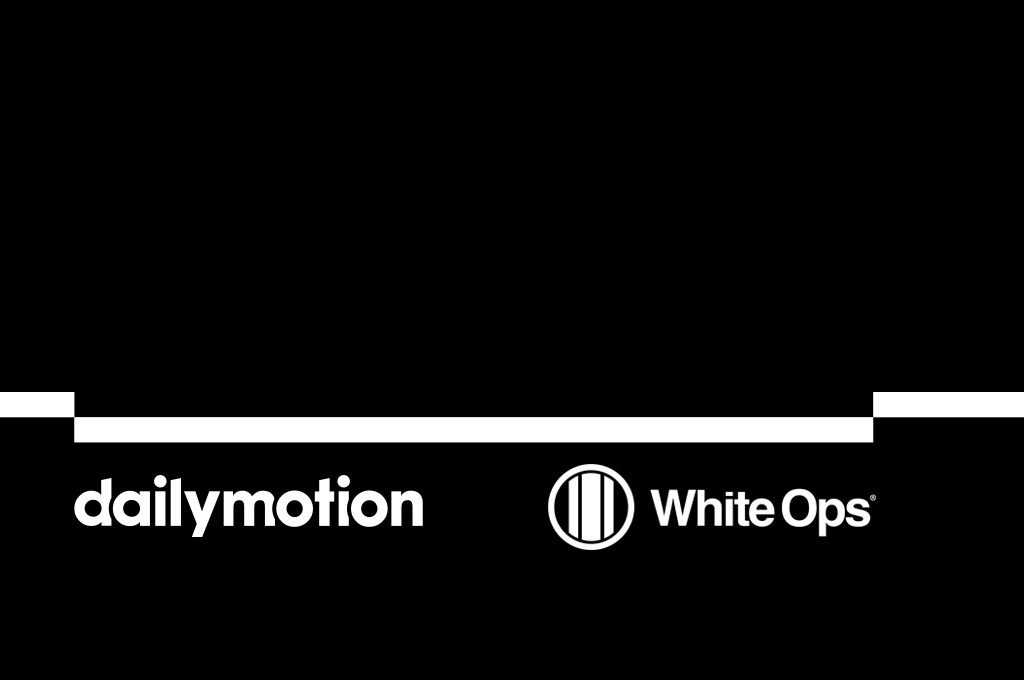 NEW YORK – January 30, 2020 – Dailymotion, a Vivendi-owned video platform dedicated to creating a trusted home for premium video content that matters, andWhite Ops, the global leader in sophisticated bot mitigation, announced today an enhanced partnership that will protect Dailymotion's programmatic advertising on its global video platform from sophisticated invalid traffic (SIVT). This expanded partnership between Dailymotion and White Ops brings together integrity, trust and accountability in the advertising ecosystem thanks to a pre-bid detection technology. 
Sophisticated bots look and act like humans when they click on ads, live on consumer devices and have user and device IDs, making them difficult to recognize and stop. Leveraging White Ops' Advertising Integrity solution, impressions served on Dailymotion's global video platform will be guarded against malicious and sophisticated attempts to pocket advertising revenues. By providing a comprehensive, timely and actionable view of the supply chain, White Ops Advertising Integrity is able to verify impression by impression the difference between a real 'human' user and a sophisticated bot without impacting the user experience.
"Dailymotion is leading an industry-wide effort to ensure an accountable and addressable supply chain through an alliance of agencies, brands, tech companies and publishers designed to provide long-term, sustainable solutions for a clean video supply chain with fraud-free advertising inventory," said Gregory Jamet, global head of brand safety at Dailymotion. "Our partnership with White Ops enables us to deliver a premium digital video experience with accountability in real-time." 
White Ops Advertising Integrity is deployed through a JavaScript tag or a 1×1 pixel, and offers advertisers real-time visibility and active protection against sophisticated bot activity regardless of medium: desktop, mobile app, mobile web, and CTV platforms. Privacy-sensitive detection tags execute asynchronously, meaning that there is no impact on site load times or performance.
"Dailymotion is the leading destination for video discovery and exploration catering to more than 250 million entertainment-seekers, and this partnership will help ensure that a fraud-free digital advertising ecosystem enhances their customer experience," said Tamer Hassan, co-founder and chief executive officer of White Ops. "White Ops is now verifying the humanity of more than one trillion digital interactions every week to ensure our partners engage with humans only, not sophisticated bots. Fraud is a cybersecurity issue, not a measurement challenge – and as the threat evolves, we are innovating at a faster pace by offering dynamic and more sophisticated solutions to guard against it head-on."
The partnership will provide added protection for Dailymotion advertisers and the broader buying community to enjoy a fraud-free environment, providing more transparency and bringing integrity to digital advertising by keeping it human.
About Dailymotion
Dailymotion is the video platform for discovering the events and ideas that keep the world surprising and diverse on four main topics: news, sports, music, and entertainment, as well as comedy skits, political debates, fashion shows, gaming live-streams and more. Launched in 2005, Dailymotion commands a global audience of 250 million entertainment-seekers who frequent the site and its dedicated mobile experience to surface the most relevant professional video content based on their unique tastes and interests. Dailymotion is owned by Vivendi, a Paris-based multinational media company. For more information, visit www.dailymotion.com.
About White Ops
White Ops is the global leader in bot mitigation. We protect more than 200 enterprises – including the largest internet platforms – from sophisticated bots by verifying the humanity of more than one trillion online interactions every week. The most sophisticated bots look and act like humans when they click on ads, visit websites, fill out forms, take over accounts, and commit payment fraud. We stop them. To learn more, visit www.whiteops.com.
Media Contact
For more information, please contact:
Joyce Barua, Product Marketing Manager, Dailymotion
joyce.barua@dailymotion.com
Sammy Williams, Kite Hill PR for Dailymotion
sammy@kitehillpr.com
(305) 297-7274
Sarah Acker, Senior Director of Marketing, White Ops
sacker@whiteops.com
(843) 324-2900 
Ryan Wallace, PAN Communications for White Ops
rwallace@pancomm.com
(917) 442-2305