December 1, 2020
|
Advertisers
Dailymotion opens access to its premium video inventories in programmatic guaranteed to Verizon Media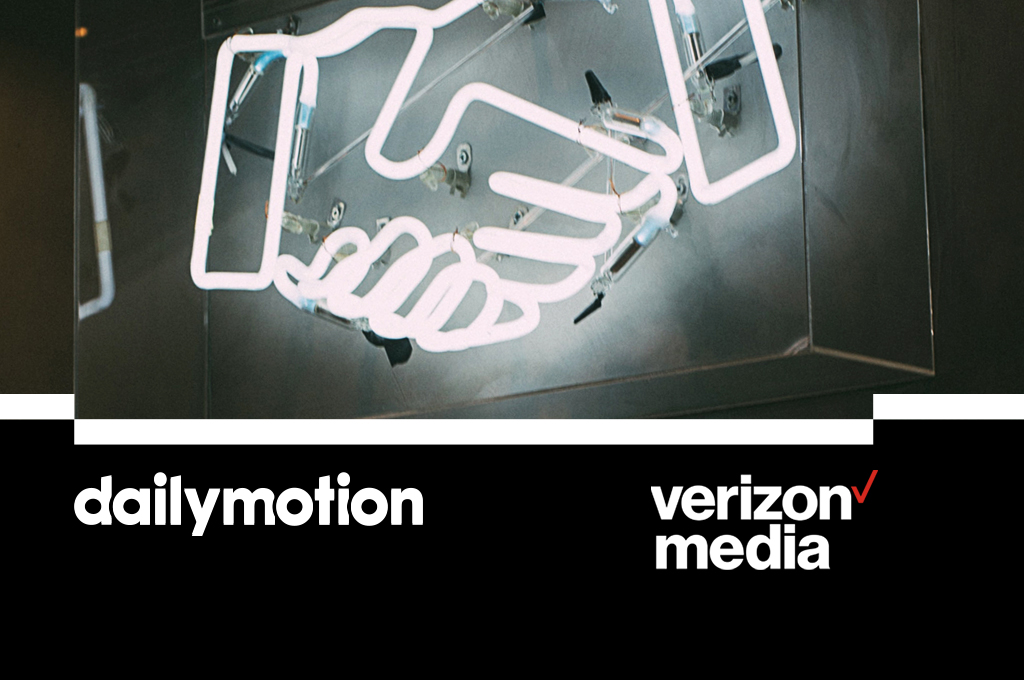 Dailymotion partners with Verizon Media to provide a new programmatic guaranteed offer. This automated purchasing mode – also called direct programmatic – allows brands to acquire advertising inventories with full confidence through private deals. Renault – along with its agency OMD – was able to be the first to preview this new offer.
Brands are looking for more control and confidence today, while also expecting more guarantees in the construction of their digital strategy. That's why Dailymotion now offers the possibility to reach one in two French users, from a single in-stream deal, at a fixed and negotiated rate. Thanks to this initiative, Dailymotion and Verizon Media wish to embody the promise of a simplified programmatic purchase, combining contextual quality, media performance, and competitive rates.
"In the context of strong competition to get the most effective in-stream inventories, the guarantee of campaign delivery is becoming a fundamental challenge for brands. The launch of this new Guaranteed Programmatic offer with Verizon Media enables our joint customers to combine the advantages of a fixed and negotiated price offer and a reserved volume while retaining the benefits of the programmatic purchasing mode: transparency, targeting and operational efficiency. " explains Bichoï Bastha, CBO at Dailymotion.
Verizon Media was one of the first companies to have developed a guaranteed programmatic technology and has the largest ecosystem on the market today. This feature allows for total control over budgets, while also guaranteeing the security of a reserved campaign volume and a dedicated delivery environment. Verizon Media's guaranteed programmatic offer also has another key benefit: reducing advertiser's platform costs by an average of four times.
Renault Case Study
As part of this collaboration, Renault – along with its agency OMD – was able to be the first to preview Dailymotion's new guaranteed programmatic offer. Set up in the last three weeks of June, the car manufacturer's campaign aimed to reach several complex targets with a dedicated video showcasing a specific offer for each one.
"This new Dailymotion & Verizon Media Guaranteed programmatic offer enabled us to guarantee volumes while continuing to optimize our reach." said Damien Prybis, Head of the Digital division at OMD France.
The guaranteed deals, specifically built to meet these targets, have all enabled us to achieve predefined reach levels and high media performances above market averages. This new purchase option between Dailymotion and Verizon Media allows brands to take advantage of the full richness of Dailymotion's advertising solution, including advanced targeting options based on proprietary data, the availability of NROLL's know-how – Dailymotion's integrated creative studio – and the support of its operational experts.
*With annual growth of 120% and now representing 11% of total display programmatic investments in France (source: Observatoire de l'epub S1 2020), Guaranteed Programmatic (or direct programmatic) has become the new priority for trading desks and is gaining groundover RTB advertising.