January 23, 2020
|
Corporate
Dailymotion signs the "Chart for the Women in the Media" as part of its engagement toward a gender balanced work environment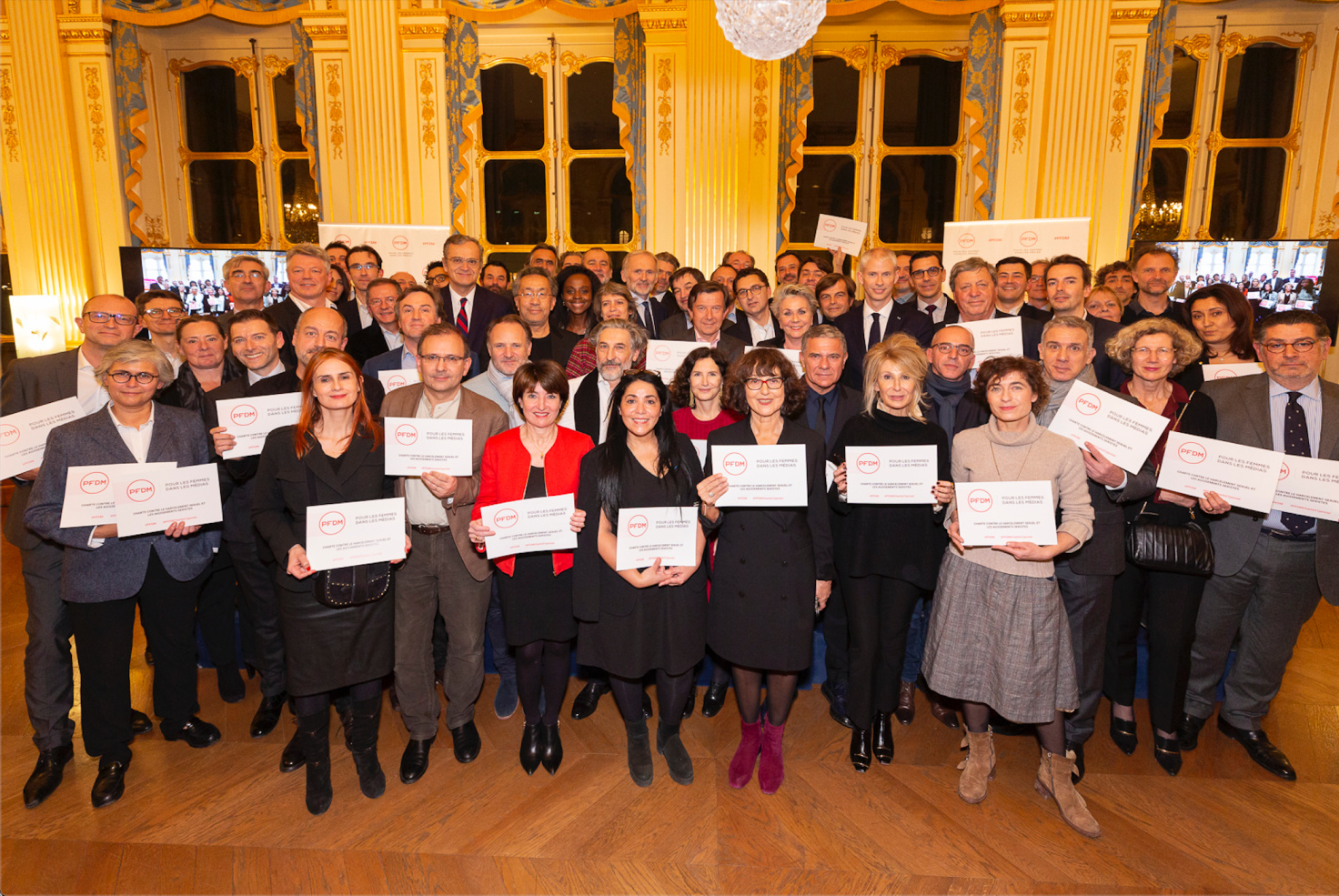 PARIS, FRANCE,  January 21, 2020 – The France Minister of Culture, Franck Riester, welcomed the representatives of the leading companies in the music, press and media industry for the second signature of the "Chart for the Women in the Media." 
The association "For Women in the Media", at the initiative of the Charter, was created by Françoise Laborde and Laura Lemens Boy and is directed by Laurence Bachman and Bouchera Azzouz. For seven years it has been promoting parity and real equality between women and men in front of and behind the cameras. 
Dailymotion's CEO, Maxime Saada, signed alongside with Delphine Ernotte (France Télévisions Group), Gilles Pélisson (TF1 Group), Louis Dreyfus (Le Monde Group) and other media companies and gave the testimony on the measures and actions implemented within the group. 
Dailymotion takes the issue of gender equality in the workplace very seriously. We actively promote initiatives to improve the balance in our company and fiercely condemn every act of sexism or sexual harassment. The signature of the chart is just a public statement of our engagement, but our work toward equality has already gone a long way. 
Among the initiatives we have taken, it is worth to mention that we organized a series of conferences and panels in our office to raise awareness about gender issues in the workplace; we trained our hiring managers on unconscious bias that can lead to unconscious sexist behaviors and recruitment choices; we committed to our employees to reduce our existing 8% of salary gap, which has already declined by 10% over the last 2 years thanks to a dedicated investment, and to close the gap by end of 2011; we have also implemented a 4 week co-parental leave to re-equilibrate the responsibility of the children between two caregivers and we offer flexible work arrangement and remote work to our employees, to have a better work-life balance.  
Dailymotion management is fully committed in taking this engagement and implement more initiatives to establish a gender balanced environment. The signing of this chart is for us an important step and commitment towards our employees, the media industry and society.