June 29, 2023
|
Corporate
Dailymotion supports copyright protection at the DSA Stakeholder event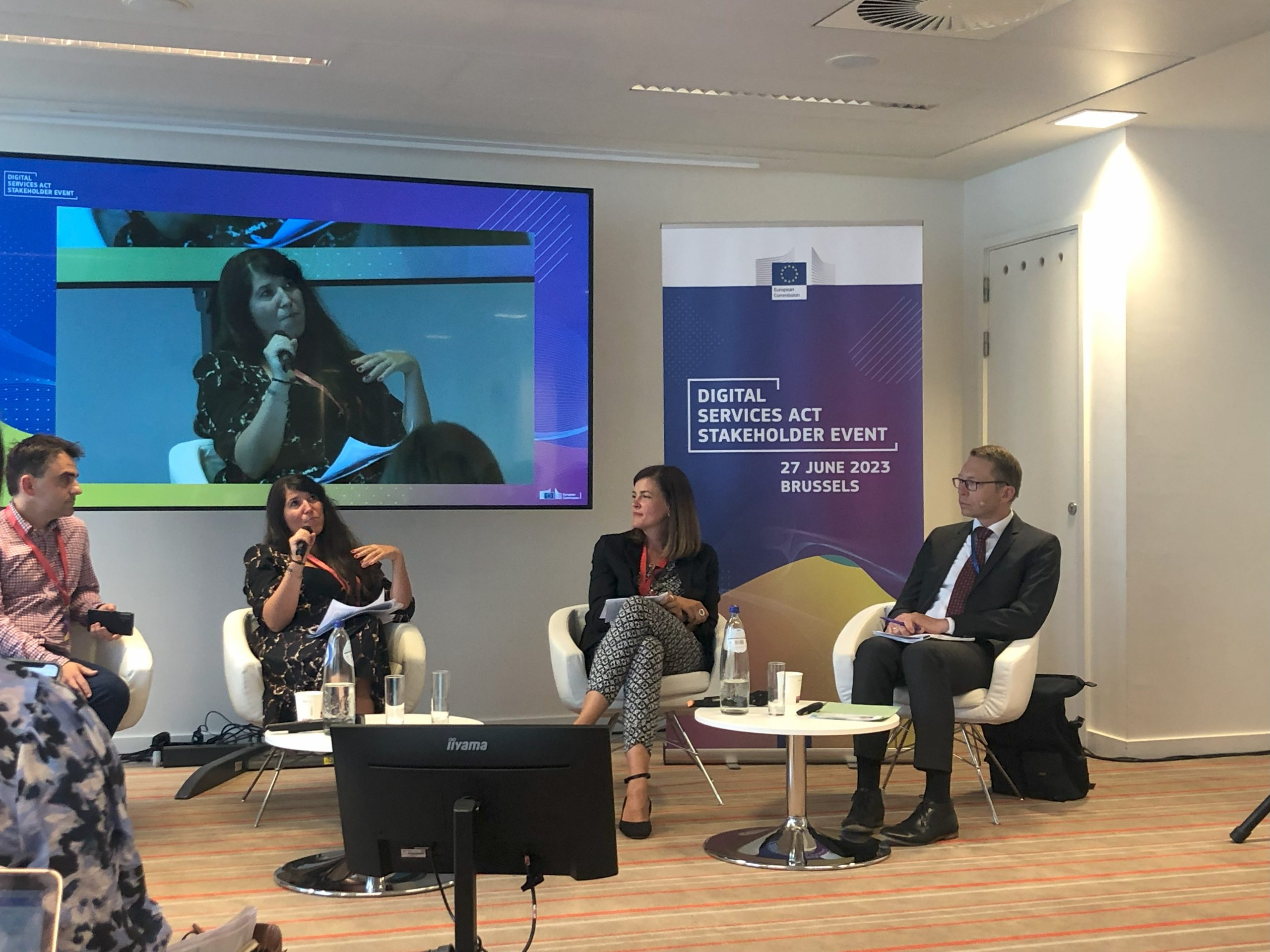 Majdoline Chablaoui, Dailymotion's Chief Legal Officer, was in Brussels on June 27 for the DSA Stakeholder event to talk about copyright protection in the context of the Digital Services Regulation (DSA).   
Copyright protection is not a new topic at Dailymotion, where we believe in building a safer and fairer Internet, including by protecting copyright. Majdoline Chablaoui reaffirmed Dailymotion's support for the DSA in Brussels, as it's part of the platform's philosophy: "We didn't wait for the DSA or the Copyright Directive to deal with copyright requests."   
Since its acquisition by Vivendi in 2015, the platform has perfected its tools to better protect the content it hosts. Dailymotion has invested in robust fingerprinting methods. However, our CLO emphasized that this is a collaborative effort: to perfect the level of content protection, greater involvement of copyright holders is necessary. Copyright holders have to first register their works in the databases used by the platform (INA and Audible Magic) to ensure maximum protection. 
"Dailymotion is committed and will continue to invest in guaranteeing respect for the fundamental freedoms of all its users."