November 29, 2018
|
Developers
DevPortal Award 2018: Dailymotion voted best developer portal of the year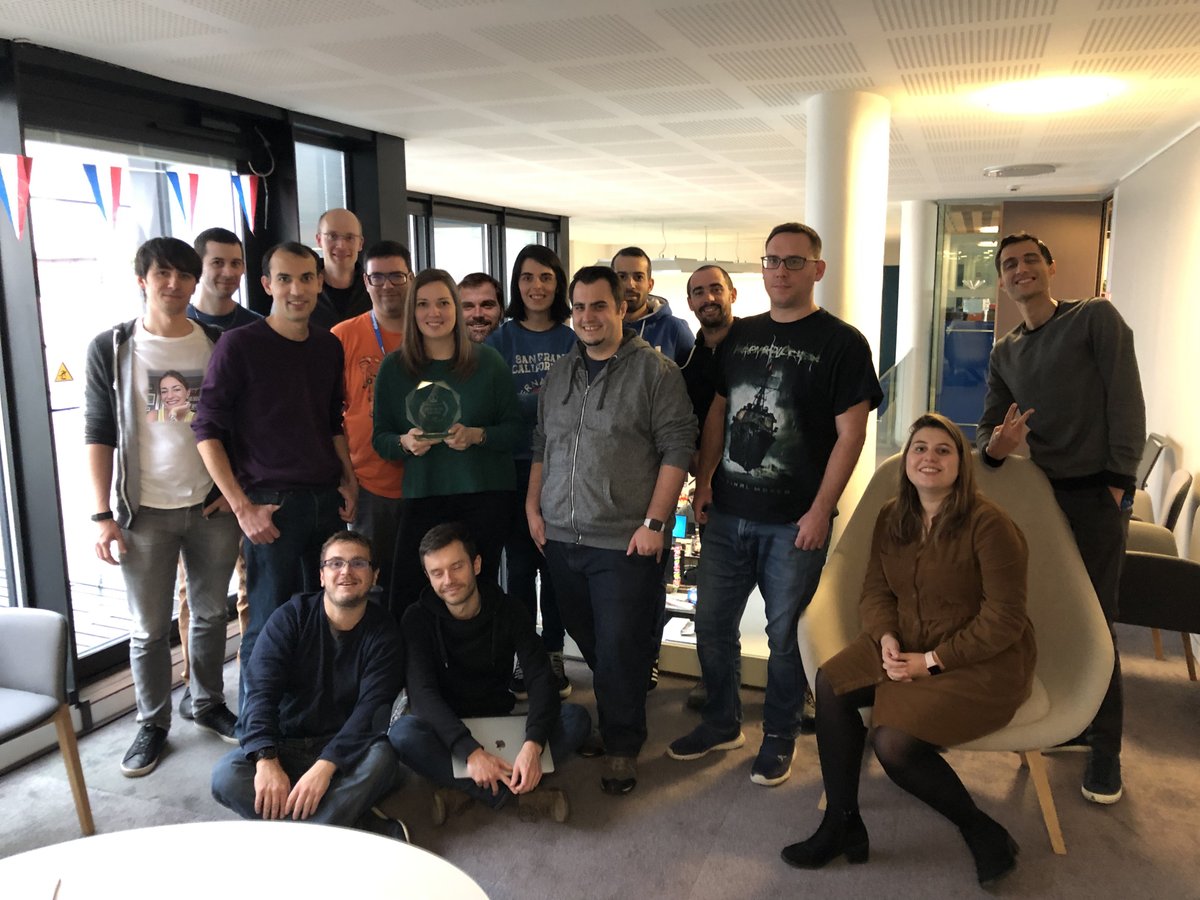 The first ever DevPortal Awards team announced dailymotion as the winner of the Community Prize for its high-performing developer portal. The ceremony, which took place on November 9 at the Barbican in London, brought together developers from across the globe to celebrate the world's greatest developer portals and API innovation. 
Dailymotion particularly stood out this year, snapping up the Community Prize («Best Overall DevPortal 2018 ») and making it to the final round in the Best Post-integration & Maintenance Support category. 
For Sylvain Barré, dailymotion's VP Engineering in charge of the API team, this achievement is of substance, "Winning the Community Prize means a lot to us. We're proud to have received this award which encourages us to push our efforts even further by transforming dailymotion's developer portal into a hub for developers using our APIs". 
Reinventing the portal
This award comes at a turning point for dailymotion who only recently began revamping their developer portal. Their latest addition is a news section that directs the site towards a community space. "Beyond supplying technical documentation, we want to build a bond between engineers using our APIs and take into consideration their experiences," explains Sylvain Barré, "Experiences can be improved by creating guides and tutorials. Obviously, we'd like to meet developer needs instantly, and we also try to inspire them and show them all the opportunities that our video APIs have to offer". 
The work taking place on the developer portal has only just begun, with a new version set to roll out in 2019, which will include an original onboarding process and a revamped intuitive home. "We have invested a lot of time in revamping the portal, because we believe that our community deserves an overall premium experience. To move forward and meet the requirements of developers using our APIs, we have assembled a team entirely dedicated to the maintenance and evolution of the platform," Sylvain concludes. 
Dailymotion APIs
An API (Application Programming Interface) is a framework designed so that two applications can exchange information. Dailymotion offers several free public APIs on its developer portal: 
The dailymotion portal also provides an API Explorer for developers to test their API calls directly from a browser and familiarize themselves with REST API. 
API for beginners: https://developer.dailymotion.news/blog-post/api-for-newbies-introduction/
More info: 
Geek bonus…