April 1, 2019
|
Publishers
MCOT Enters Content Syndication Deal with Dailymotion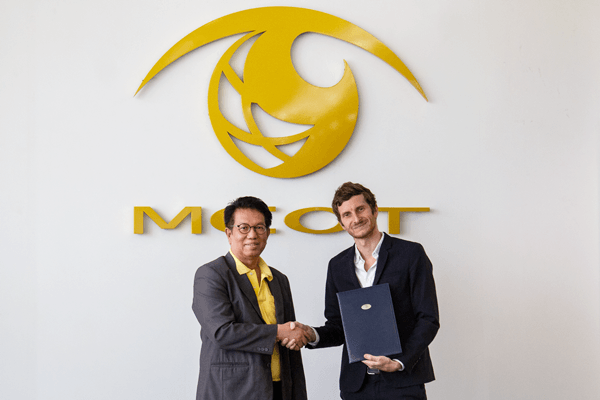 Bangkok, Thailand, April 2, 2019 – One of Thailand's historic public broadcasters, MCOT Public Company Limited (MCOT), has signed a syndication deal with dailymotion, a leading video technology and content discovery platform. With a commitment to increase distribution worldwide, MCOT's partnership with dailymotion also aims at strengthening its digital presence.  
With hundreds of new top publishers added each year, dailymotion has been focused on acquiring premium local content across the globe. Dailymotion has actively expanded in Thailand, where it now commands an audience of more than 8 million unique viewers per month. Dailymotion's improved watching page provides a seamless experience, which allows MCOT's content to be delivered smoothly to audiences on the platform.  
MCOT boasts a variety of content ranging from local and international news to entertainment and variety shows. With Chinese dramas such as the recently launched "Legend of Fuyao," the dailymotion audience will see them sharing more regional content through their 9 MCOT channel. 
"This syndication deal with dailymotion is another step for our Thai contents to reach global audiences. It's not just for MCOT, but this is also a chance for other content creators from the MCOT C-Space project to expose their quality content to the world too," said Kematat Paladesh, President of MCOT Public Company Limited. 
Antoine Nazaret, Vice President of Content in Asia Pacific for dailymotion, commented, "For dailymotion, this move forward shows our continued support for large broadcasters such as MCOT. It is essential that we take steps together to expose MCOT's quality local content on a global level. As a video solutions platform that strives to deliver quality content from world-leading media, dailymotion is very excited to distribute Thai content to international audiences."  
About MCOT 
MCOT Public Company Limited is a state enterprise under the supervision of the Office of the Prime Minister. It was registered as a public company limited on August 17, 2004 by mean of the privatization from the Mass Communication Organization of Thailand (M.C.O.T) by virtue of the Capital of State Enterprise Act B.E 2542 (1999), and it was listed on the Stock Exchange of Thailand on October 8, 2004. The Company's mission in mass communication business is to be the quality organization in media business that engages and moves forward with the Thai society. The core businesses fully operated by MCOT Plc. involve the television business, radio business, Thai News Agency, and digital terrestrial TV broadcast network and facility services.