March 8, 2023
|
Corporate | People
Dailymotion partners with Ada Tech School to sponsor 3 scholarships to promote diversity in the tech industry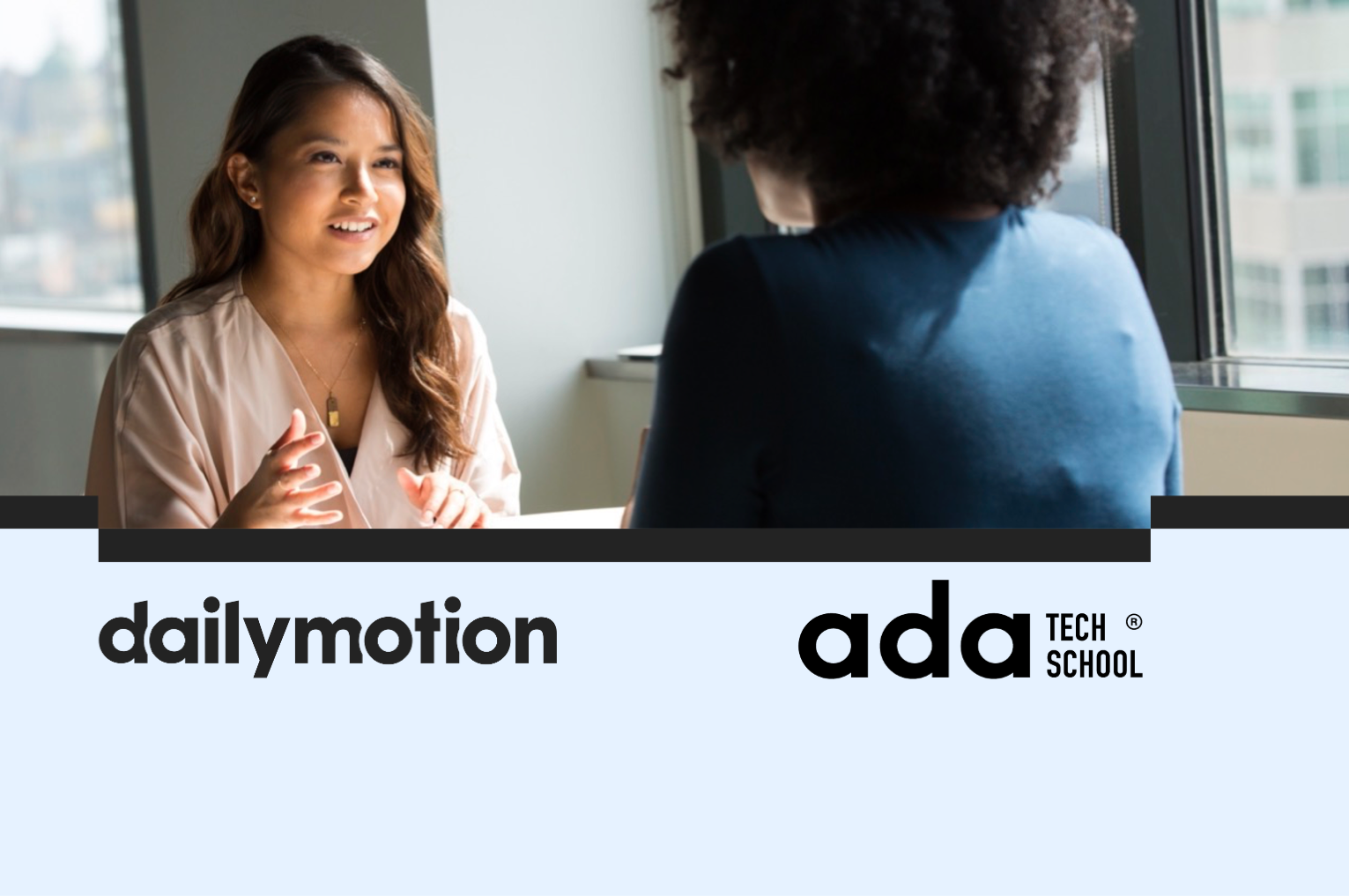 Dailymotion is strengthening its partnership with Ada Tech School by sponsoring 3 "Women in Tech" scholarships to encourage diversity in the tech sector, a sector where women are still a minority.    
"We are proud to be able to support the education of women who want to become future developers," said Guillaume Clément, COO of Dailymotion. "At Dailymotion, we believe in equal opportunities and are convinced that a real diversity of profiles within tech companies will benefit innovation and society."  
Online platforms, and more globally the tech industry, should help create a more inclusive society. Dailymotion is financing the education of three women from underprivileged backgrounds. While tech professions are careers of the future, they are still struggling to become more gender-balanced and should not be reserved for only a single segment of the population.  
Tech companies have a role to play in this. Only with more diversity can they build tools and information technologies that reflect all perspectives of the world and encourage more open-mindedness in society. We need to challenge existing norms and break down the walls of exclusion.  
It is through partnerships like this that the tech industry can become more inclusive:  
1- Upstream: we need to deconstruct a certain number of biases and psychological barriers on the issue of code.  
2- Downstream: it's up to companies to create an inclusive framework so that women will want to stay there and build long-term careers in the industry.  
Dailymotion is implementing concrete actions in favor of an inclusive work environment:   
Closing the gender pay gap   
Implementing a hybrid framework: a policy of remote work options and flexible working hours   
Extension of maternity leave and co-parental leave  
Professional Equality score of 97% in 2022