November 14, 2022
|
Corporate
Dailymotion joins the Laboratory for Childhood Protection Online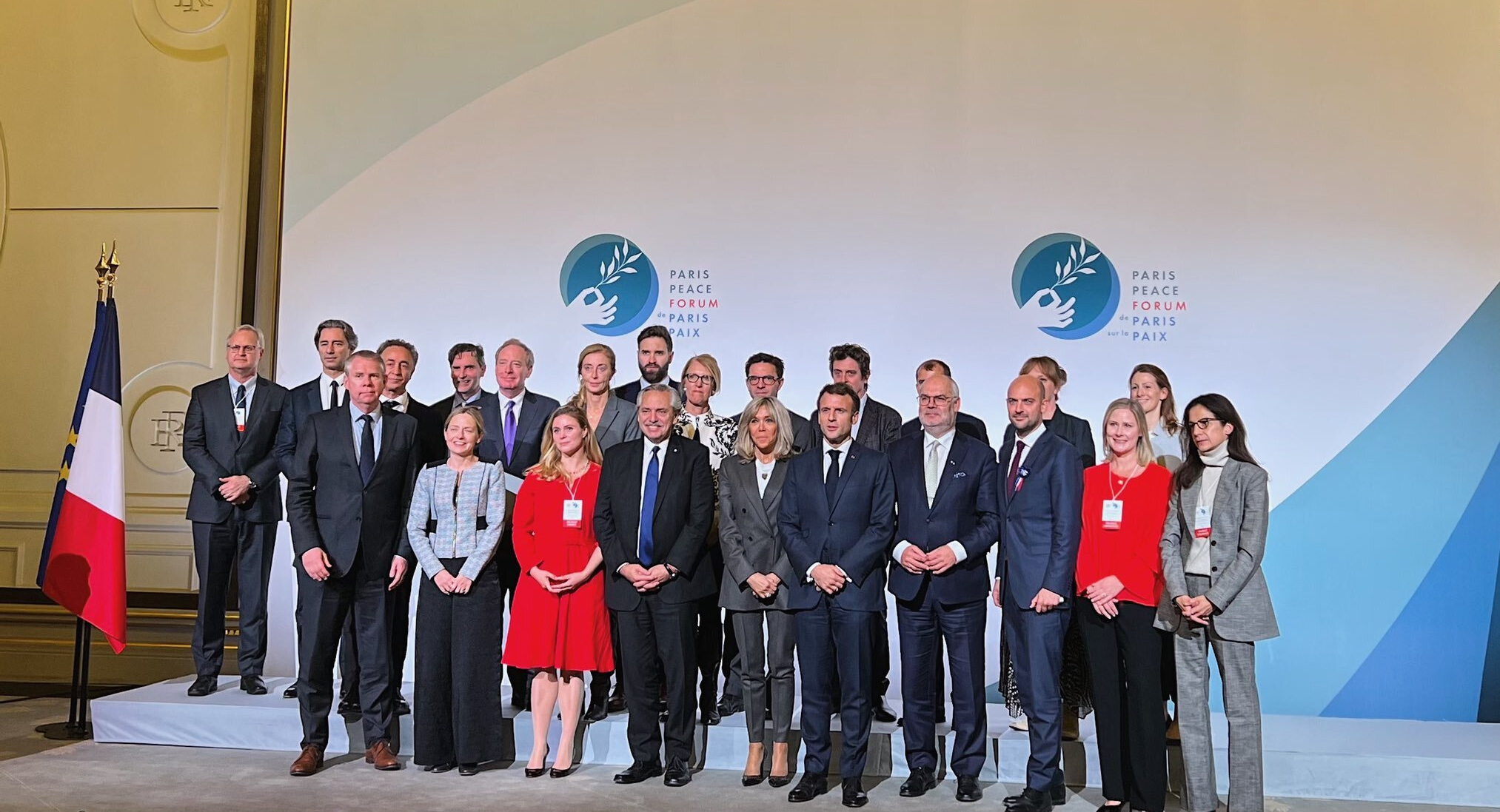 The Laboratory for Childhood Protection Online is an initiative by the French government that gathers major Big Tech companies like Dailymotion, Amazon, Meta, Microsoft, Alphabet, Snap, TikTok, and Qwant. The objective is to improve the digital environment for children, discussing issues such as appropriate age for accessing content, harassment, digital literacy, parental support, privacy protection, transparency and moderation with a particular focus on gender-based risks.
"With 17 years of experience in the video industry and content moderation, Dailymotion is very aware of the various challenges of child safety. Through the years, we have acquired a strong conviction that what is not allowed offline should not be allowed online. This is why we fully support the ambition of the DSA," explained Guillaume Clément at the first meeting of the Laboratory for Childhood Protection Online on Nov. 10 at Elysée in the presence of President Macron.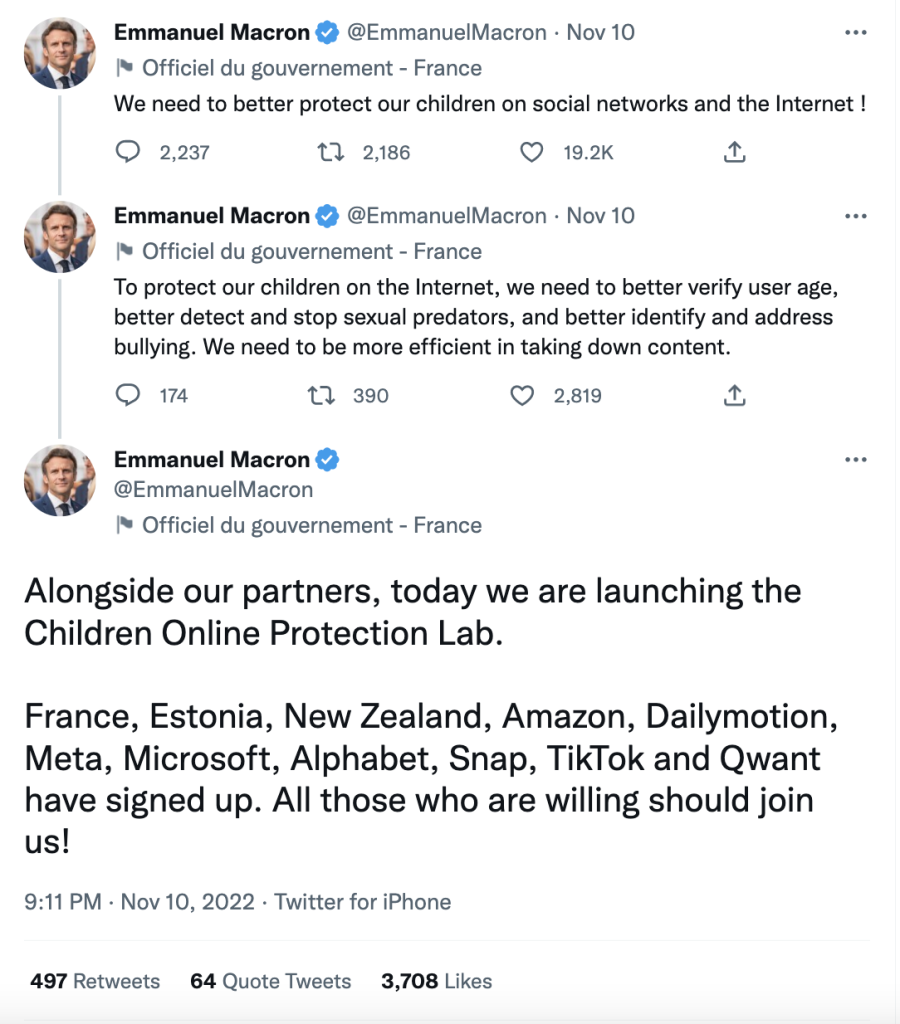 At Dailymotion, we implemented policies against violence and bullying on our platform years ago. We saw it as a necessity. No negotiation. But it came with an economic impact and was only one piece of a bigger puzzle. We kept working on it every day to make the Internet a healthier place in two ways: 
by anticipating – community and machine learning algorithms working together to detect people who could be bullied
by educating – giving people a voice back to counter the filter bubble effect and face radicalization
"We should never have to choose between child safety and being successful as a platform. It's complete nonsense. Today we're joining the Lab with allies, not competitors. We are more than ready to be active contributors by submitting innovative projects and by collaborating in the other actors' great ideas to build a safer Internet," concluded Guillaume Clément.