April 9, 2020
|
Corporate
Dailymotion opens advertising space to support the fight against COVID-19 free of charge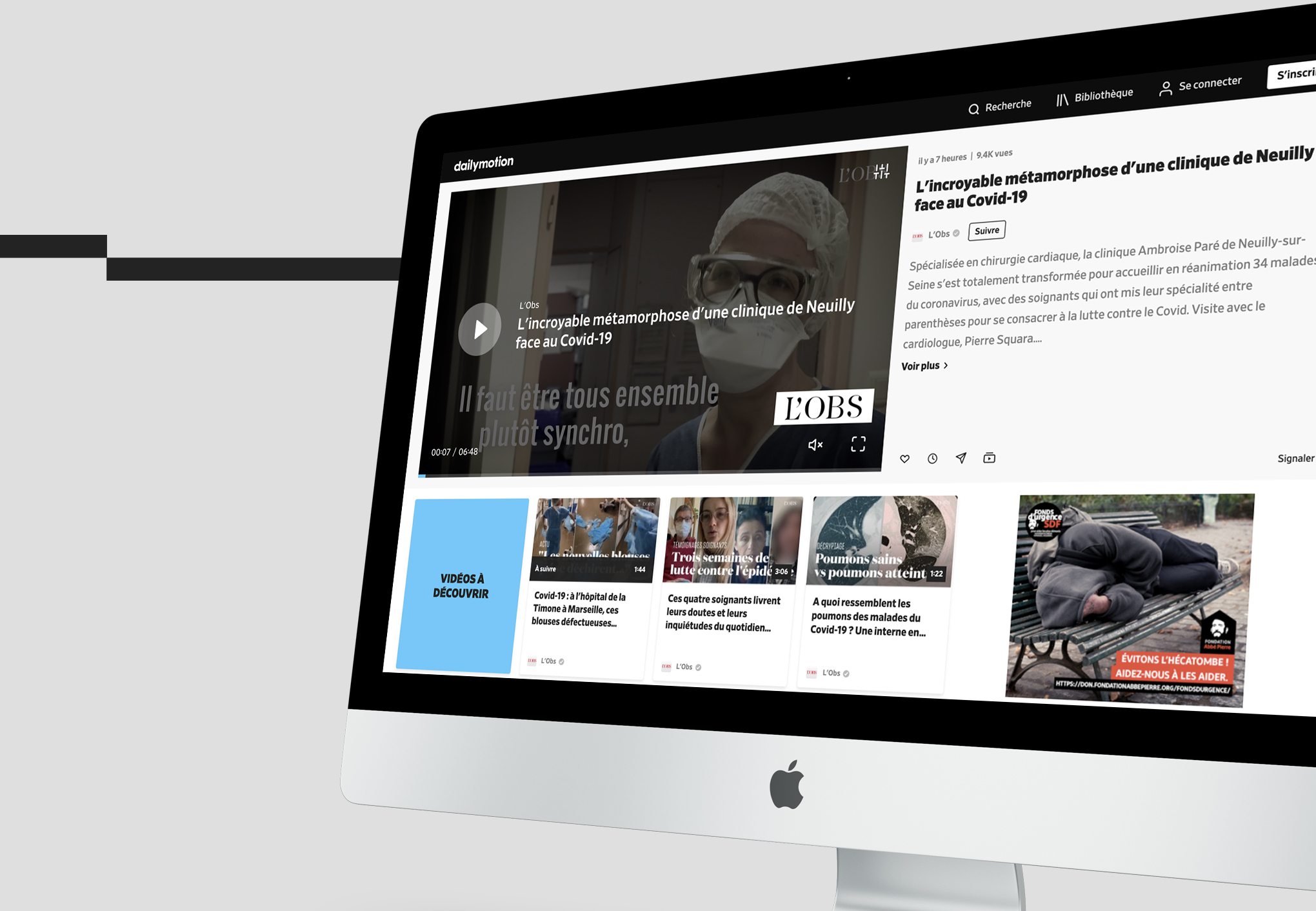 PARIS, April 9, 2020 – Dailymotion joins the fight against COVID-19 by opening its advertising channels, at no charge, to charities who are raising money to help those most at risk.
Since April 8, Dailymotion has been raising awareness for the Abbé Pierre Foundation and AP-HP (the organization representing public sector hospitals in the Greater Paris area) by offering them 6 million media impressions to relay their message.  
This initiative will continue through until the end of April and could be extended if the health situation so requires.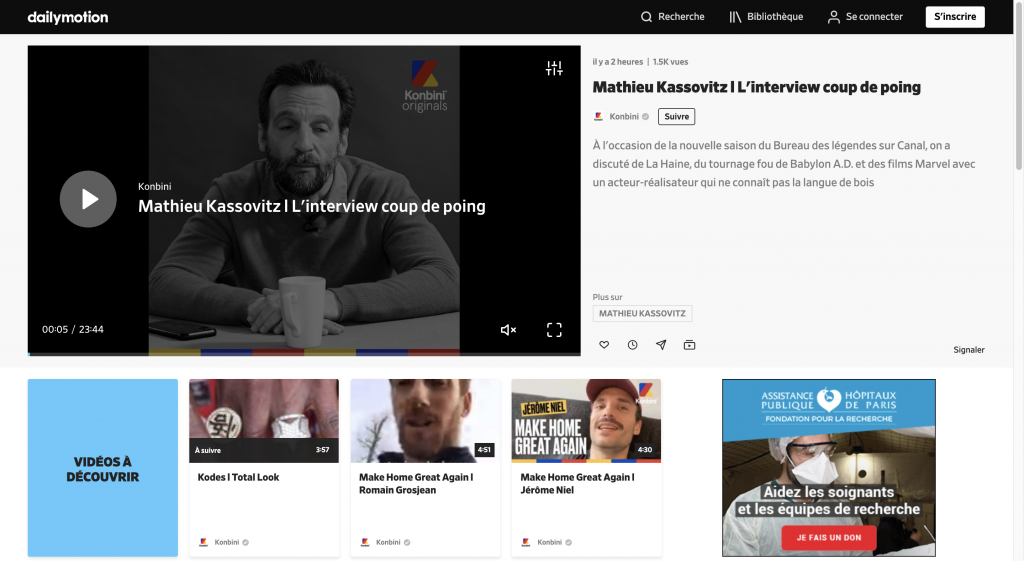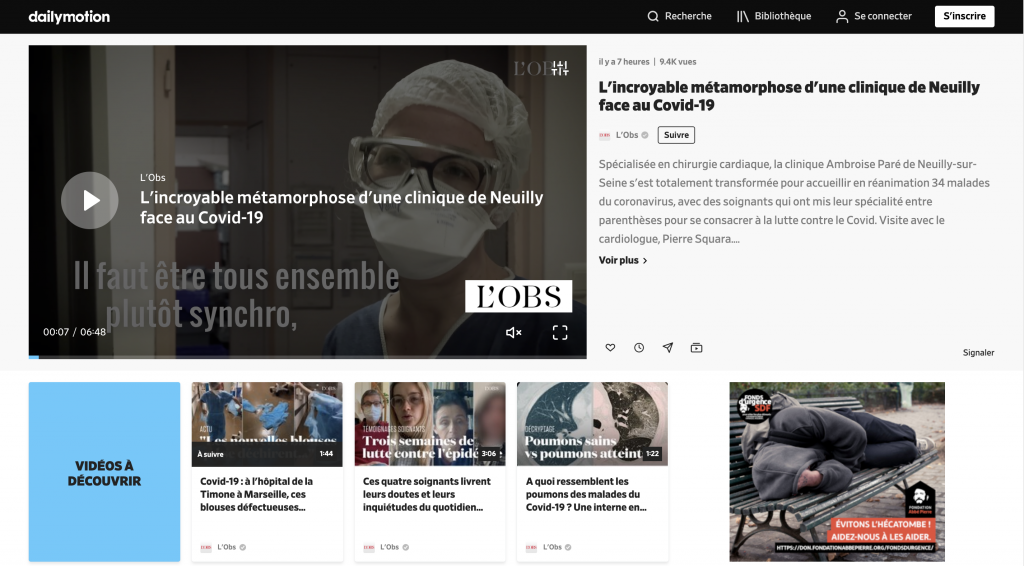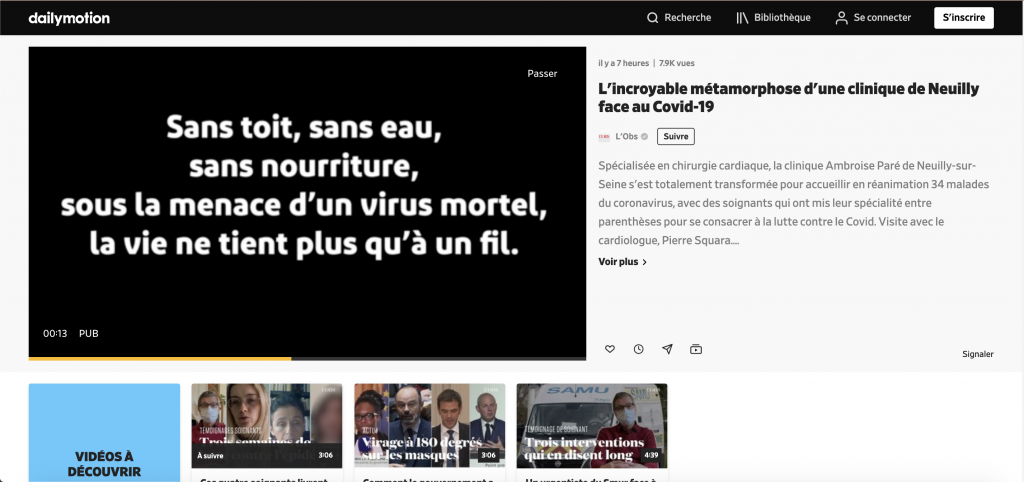 PRESS CONTACT
Siu Yen Wong
+33 6 11 10 63 98
DONATE